Since there were over 20 entries this month I will give 2 gift cards.
Per random.org the winners this month are
#5 LoreenC/Loreen
and
#12 Berta R/Berta
...Congrats ladies, I will send your gift cards asap.
Each month depending on my mood is what the challenge will be. It could be a recipe challenge, quote challenge, technique challenge, movie inspiration challenge, etc... I might run the same challenge for more than a month or change it up(the mood thing again). lol
I am in a silly WOnKy mood...so for this month I want to see wonky. You must use at least 3 wonky angles on your layout. You must also use at least 1 puffy sticker.( If you do not have any puffy stickers I will accept a regular sticker.)
Example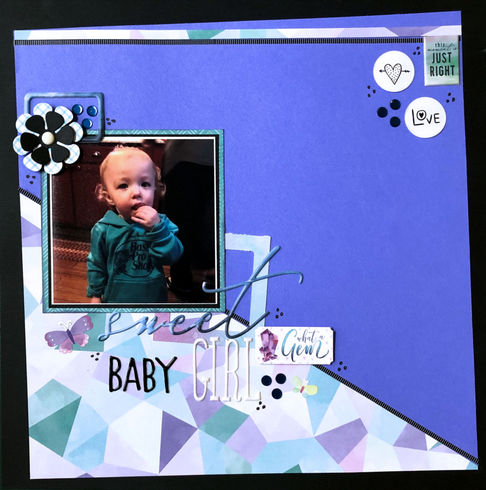 For the fine print....
This can be a paper or digital layout, pocket page, or card.
All work must be new. 
One entry per Cherry
.
You may combine with one other challenge that allows that.
Please link your work here. Deadline is July 31, 2020.
A random winner will be selected for a $5 ACOT gift card from me!
***Please remember only one entry per cherry. I want to keep it fair for all the entrants. ***
Any questions or if I forgot anything please ask or tell me.
PARTICIPATING CHERRIES
1. Mathandlit/?
2. Aztam/Tam
3. Jami-T/Jami
4. ScrappyDistractions/Lisa
5. LoreenC/Loreen
6. Vicki R/Vicki
7. Barb Van/Barb
8. Retiree3/Donna
9. sherriscraps/Sherri
10. Charleneanne/Charleneanne
11. shoorn/Susan
12. Berta R/Berta
13. aheatfan/Kristin
14. joannie/Joannie
15. Deanna13/Deanna
16. lissahope26/Melissa
17. CathyG89/Cathy
18. scrappinmom99/Anne-Marie
19. MerryScraps67/?
20. MrsFleck/Mrs Fleck
21. StacyLee/Stacy
22. emmapaige/Chris