**WINNER** LUCKY #7 ...AZTAM
CONGRATS!!! I will send you a GC asap!!
I'm continuing with the pocket page challenge with a BONUS each month for some added fun! 
CHALLENGE: 
This month I want you to use
alpha stickers.
  You must make
at least 3 words
and at least one word must be
someone's name
. In my example layout I used alpha stickers to spell out my kids names.
***BONUS***
 ALL  photos must be smaller than 4x6 & PLEASE let me know if you did the BONUS!
Here is my example.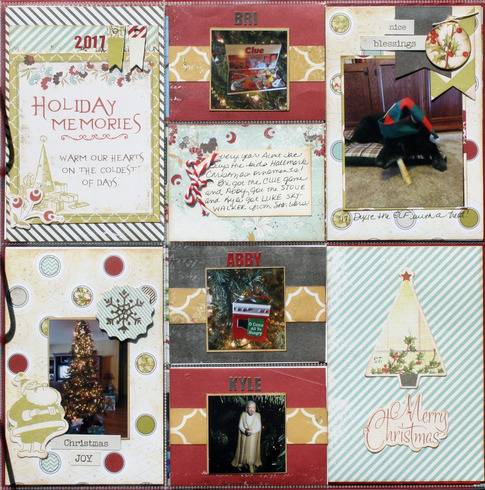 * You do not have to use the pocket page protectors. But you 
MUST
 use a
grid format
.
* You may combine with ONE other AUGUST challenge that allows it 
* PLEASE no more than 3 entries
* Double pages count as one entry
* For layouts only
* Due Date: LAST DAY OF THE MONTH,11:59 PM EST
*There will be a random drawing from all participants who have completed the challenge correctly for a $5 ACOT GC.
PARTICIPANTS: 
Deanna13
Deanna13 BONUS
aheatfan
traveler
traveler BONUS
Aztam
Aztam BONUS ****winner****
sherriscraps
sherriscraps BONUS
shoorn
shoorn BONUS
Tammey 
Tammey BONUS
1scrappymom
1scrappymom BONUS
blfonty
blfonty BONUS
blbabe1234
blbabe1234 BONUS
sherriscraps
sherriscraps BONUS