And the winner is Number 12 ... Retiree3! Off to send your gift certificate now. Thanks to all who joined in with some jokes and smiles!
Who's joined:
1,2 -- JAire, with bonus
3,4 -- Charleneanne, with bonus
5 - Sherriscraps
6,7 -- Yankeegirl, with bonus
8,9 -- jcsmaestra, with bonus
10, 11 -- suemo, with bonus
12 - retiree3
13,14 -- Tammey, with bonus
15 - KristyLee
16, 17 - MerryScraps67, with bonus
---------------------------
Aug. 16 is National Tell A Joke Day, so the challenge for August is to make a card that tells a joke! If you don't have a good joke to pass along, you could take a look on the internet (how I got the joke for my card) or just make a card that is funny in some other way, such as using a pun. The idea is just to make a card that will lighten and brighten someone's day. You also have a sketch option.
Your options:
1. Make a card that tells a joke or is funny in some other way, such as using a pun.
2. Use the sketch below to make any type of card.
3. For a bonus, use the sketch to create a funny card.
My sample, which I plan to send to my adult son on Aug. 16: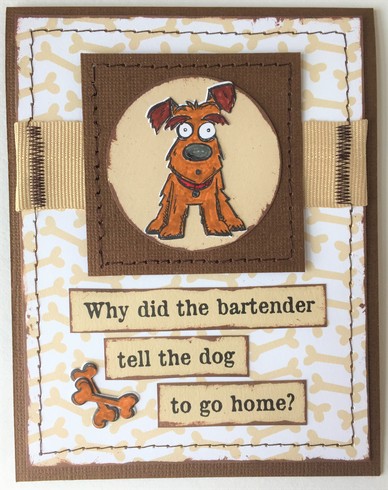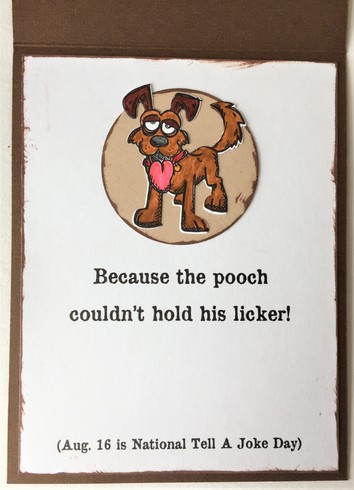 And the sketch: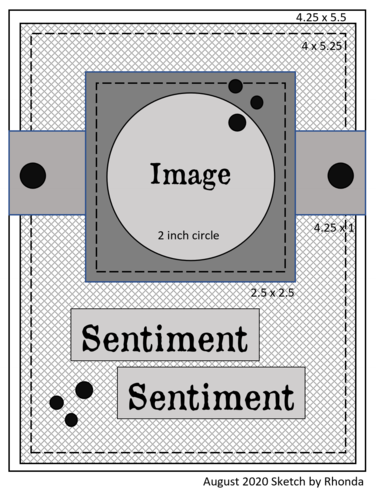 The rules:
-- You may submit only ONE card this month. 
-- If you use the sketch, please tell what part(s) of the sketch you incorporated.
-- Open only to new, paper cards (no digi). 
-- Post to this thread by 11:59 p.m. August 31.
-- You may combine with one other monthly challenge if that challenge allows, plus the summer motivational challenge.
A $5 ACOT gift card will go to one Cherry via the random number generator. Please ask if you have any questions.