Thanks everyone for playing along, I just posted a new challenge for October so hope you join in on that one, too. The winner...according to the Wheel of Names (it's super fun to spin the wheel LOL 
) is..........MTCanuk!  Congrats Leslee, I'm going to be sending you your gc shortly!!
Hey cherries!  Welcome to the This or That Challenge!  Melissa (lissahope26),  you're too clever and guessed it! LOL  
Here's how the challenge will work:
I will give you a list of 5 choices to make and you MUST use all 5 of your choices on your project.  You are allowed to use other items, EXCEPT FOR the list items that you do not choose.  For example, if I say choose enamel dots OR sequins....and you choose sequins....you can't also use enamel dots.  Make sense?  Any questions, PM me.  I'm going to limit this challenge to one entry per person.  No digital allowed and you can combine with one other challenge if it allows. I hope you all like it and decide to play along!
Here are your 5 choices to make, from each set pick ONE and list your choices with your entry:
Here's my sample using my 5 choices of a layout, enamel dots, stamping, striped paper and a border punch: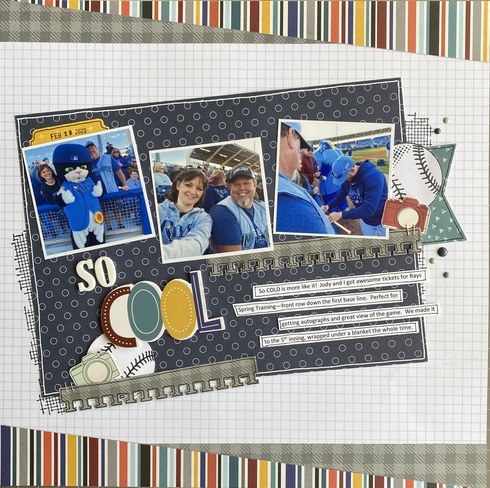 This challenge is open until midnight, September 30, 2020.
Winner will receive a $5.00 ACOT gc from me