THANK YOU TO EVERYONE WHO PARTICIPATED THIS MONTH!
THE WINNER OF THE $5 GIFT CARD IS #9: BLFONTY
THE WINNER OF THE RAK IS #18: SHERRISCRAPS.

For fans of Gone Girl and especially The Girl on the Train, comes this month's selection: The Wife Between Us by Greer Hendricks and Sarah Pekkanen. The Wife Between Us tells the story of Vanessa, a thirty-something, living in New York and recently divorced from Richard, her husband of seven years. Then there is Nellie, a twenty-something, living in New York, and recently engaged to the very same Richard. Vanessa's obsession with stopping Richard's new marriage is causing her to spiral out of control, drinking away her troubles, and becoming so unstable that she can't even keep a job. Or is it? With several twists and turns to keep the reader guessing, the only constant in this book is that things are not necessarily what they seem.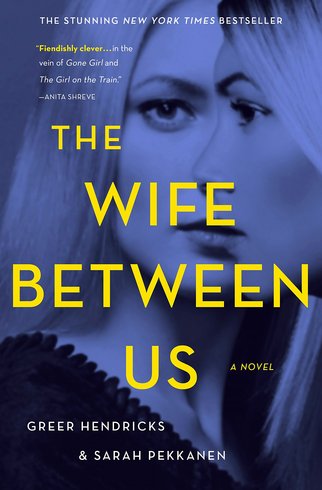 OPTIONS 1-5: The Love Triangle and Square and Circle and…
As I was trying to come up with this month's challenges, I could not get the love triangle in this book out of my head, so I decided to take the idea of the triangle and run with it. Whereas you would normally have to pick one of the two options, this month you will have to pick

THREE

of the FIVE options and incorporate all three elements/techniques onto your page.
Triangle

: Create a visual triangle using color or embellishments.




Square

: Create a square in the center of your layout by grouping together elements. It can be photos, journaling block, embellishment cluster, title, anything as long as the combination of elements comes together to form a square.




Circle

: Use a circular embellishment (brads, enamel dots, sequins, etc.) to form a circle on your page.




Rectangle

: Highlight one of your rectangular photos by double matting it (two rectangles for the price of one!)




Heart

: Include the word "love" in your title. Note it must be PART of your title – the word "love", by itself, cannot be the entire title.



This month, you'll get a BONUS ENTRY if you
 utilize all five shape challenges on your layout.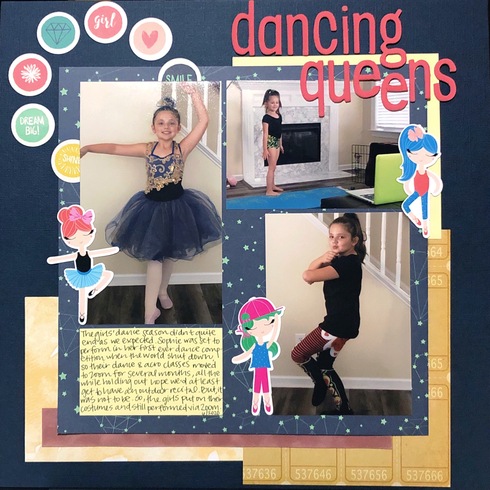 Sample, with triangle (visual triangle formed by the die cut dancers), square of elements in the middle (photos and journaling block), and circle made out of circles (top left corner).
The Fine Print

:
1. HAVE FUN MAKING YOUR PROJECT!
2. Entries open to new projects - paper, digital, & card making.
3. May be combined with one other challenge that allows it.
4. Due September 30th, at 11:59 PM.
5. One lucky winner, chosen at random, will receive a $5 ACOT gift card from us!
6. Up to 3 entries permitted per month.
7. A RAK is awarded to a second winner if there are more than 15 unique entries (not including bonuses) during the month.
Participants
:
1. wendycrowe
2. mathandlit
3. Yankeegirl
4. Tammey
5. Tammey (BONUS)
6. Donna_Coughlin
7. shoorn
8. MTCanuk
9. blfonty
10. MerryScraps67
11. Deanna13
12. LoreenC
13. Retiree3
14. Retiree3 (BONUS)
15. lissahope26
16. sherriscraps
17. sherriscraps (BONUS)
18. sherriscraps
19. sherriscraps (BONUS)
20. aheatfan
21. Krystle
22. joannie