I got inspiration for this month's challenge by some really cool Honda commercials I have been seeing on TV. One commercial shows their new Honda Passport on the road, and they keep "stamping" images on the screen. Then they started showing a second set of commercials where they have line art right on the video, mixing a photographic image with drawn line art.
Here are some stills that I grabbed from videos of the commercials.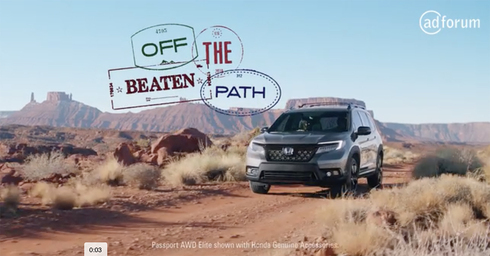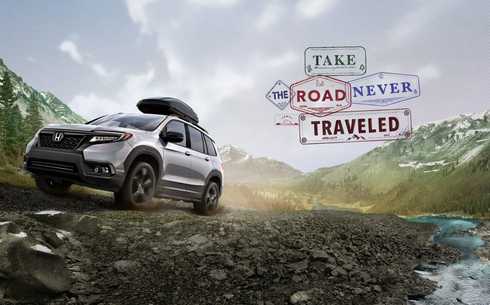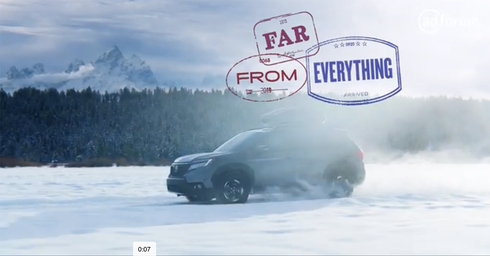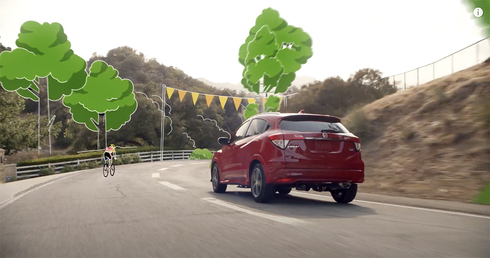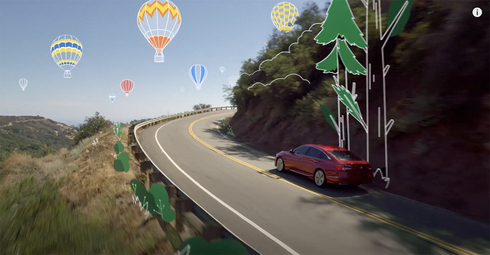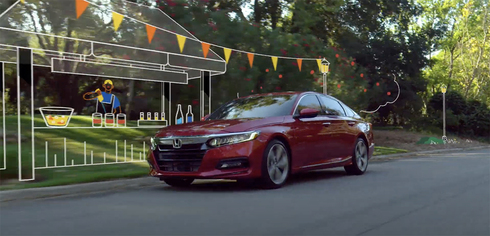 I love both effects so much and got so much inspiration from them and thought it would be so cool to have a challenge where we would stamp or draw right on a photo!
I know this sounds very daunting, and before you all go "omg is she kidding me", I played around and experimented on a few photos and worked out what actually will work on a photo and what really doesn't. I know not all of you print your own photos at home, or want to waste a bunch of photo paper, so I did all that to see what works and what doesn't. I want this challenge to be fun, not frustrating. So below are my findings and some pointers.
*** I thought that matte photo paper would work really well for this, and it does on light images, but if you have dark areas that you are working on top of I found glossy paper is better.
*** I found permanent markers like a Sharpie work best for drawing on a photo, and work really well on glossy photo paper. The slick gloss of the photo paper really takes the ink very well and lets it pop. Just be sure to use a marker or ink that is permanent and will write on slick surfaces.
*** I found that the best ink for stamping is a dye ink. I used Memento Tuxedo Black dye ink and got really crisp images on glossy photo paper. I wish I had it in colors too because I think it would work really well. Most of my other inks are hybrid and did not work as well. I tried Distress Oxide inks and they worked ok, and I found after letting the ink dry you can rub your finger over the stamped image and the color will come up darker. The image isn't as crisp as the image the dye ink gives but it works ok.
*** Painters Opague Paint Markers work really well on glossy photo paper.
*** I used Crayola Take Note Permanent Markers to color in my banner image. I like that they have a transparency to them so the the image behind them somewhat shows through but yet they still give a vivid color.
*** Susan (suewho372) asked me if a Sakura Gelly Roll pen would work and so I tried out a white one on a glossy photo and yes it does work. I found that you should write or draw slowly to keep the ink flowing nicely. They are the best when it comes to gel pens. I haven't used mine in quite a while and it worked right from the start.
*** If you print your own photos or can at least print a draft of your photo on plain paper, I would suggest that you do that and plan out your design and practice what you want to do on the photo on the plain paper draft. I did that before I started to actually work directly on my photo.
I hope you find all this information helpful and that I haven't scared you all away. You may find other results that are pleasing to you if you feel like experimenting and have the opportunity to do so. If not I hope all this information helps.
So for the challenge … there are two options
Option 1
- stamp an image or images directly on your photo
Option 2
- draw directly on your photo
***BONUS***
Stamp an image
AND
draw on your photo and I will enter your submission twice!
Open to paper, digi, hybrid, cards, crafts, or whatever this inspires you to create.
Multiple submissions are allowed up to a limit of 3.
You may combine with one other challenge that allows combining.
This will run through the end of October. Post your submission to this thread by midnight (whenever midnight is for you) October 31st and a random winner of all participants will receive a $5 ACOT GC from me!
I hope you can all have some fun with this.
Here is my layout. I drew on my photo and stamped on it too. I used a black ultra fine Sharpie to draw on it, I colored in my banner with Crayola Take Note Permanent Markers, and I used Memento Tuxedo Black Dye Ink for my stamped images.
My Twinkie having fun with surprise snow on her second birthday.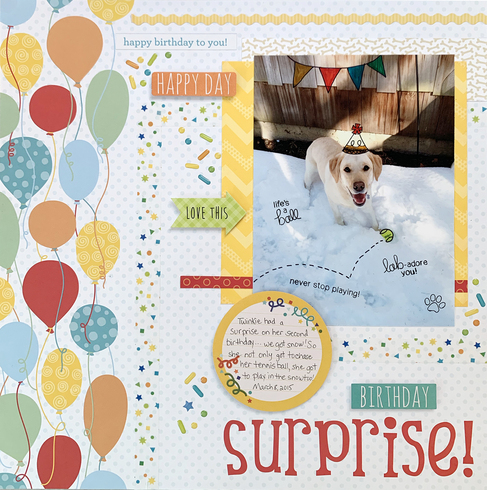 Participants:
1. traveler
2. DMarie
3. shoorn
4. joannie
5. joannie - bonus
6. shoorn
7. Deanna13
8. shoorn
9. joannie
10. joannie
11. JAire
12. sherriscraps
13. blbabe1234
14. traveler
15. traveler - bonus
16. oceanbreezes423
17. oceanbreezes423 - bonus
18. Retiree3
19. Retiree3 - bonus