Love the different ways you were all inspired by the album cover!

The winner, chosen using RandomNum iPhone app, is…
#12 joannie

Congrats Joannie! I have sent out your gift card!

Thanks to everyone that participated!
---
For this month Cherries I wanted to do some kind of Halloween theme, so I chose this album cover for us to use as inspiration.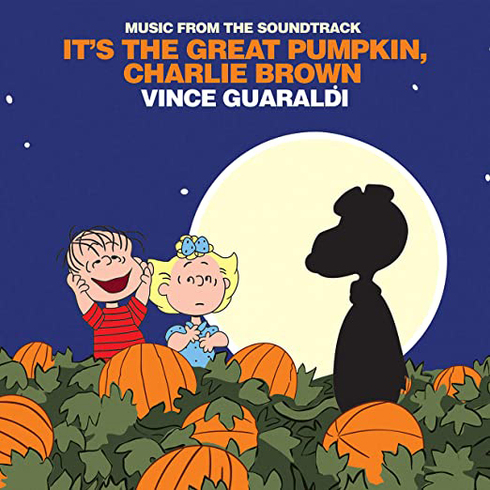 You can use any aspect of it that you want, and you
DO NOT
have to do a Halloween layout. But if you do I will enter your submission twice!
So here's the challenge:
Use the album cover "It's the Great Pumpkin Charlie Brown" for inspiration. Please let us know what it was about it that inspired you.
***Bonus entry if your submission is about Halloween***
Open to paper, digi, hybrid, cards, crafts, or whatever this inspires you to create.
You may combine with one other challenge that allows it.
Multiple submissions are allowed up to a limit of 3.
Post your submissions to this thread by midnight (whenever midnight is for you) October 31st and a random winner of all participants will receive a $5 ACOT GC from me!
Hope you all have fun with this!
Here is my layout. I was inspired by the colors and especially by the big circle with the silhouette. Pic is of Aiden last Halloween.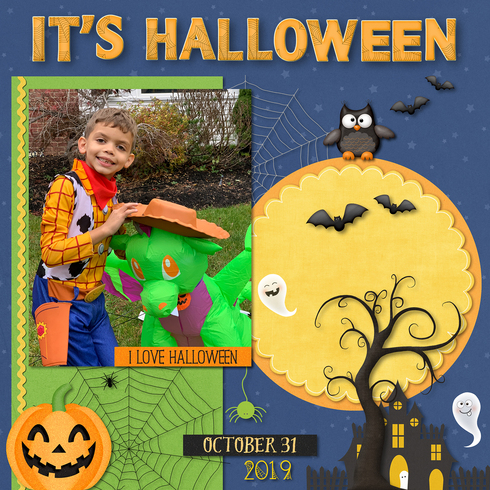 Participants:
1. joannie
2. joannie - bonus
3. Donna_Coughlin
4. Donna_Coughlin - bonus
5. sherriscraps
6. sherriscraps - bonus
7. wendycrowe
8. wendycrowe - bonus
9. aheatfan
10. aheatfan - bonus
11. joannie
12. joannie - bonus
13. shoorn
14. shoorn - bonus
15. blfonty
16. blfonty - bonus
17. sherriscraps
18. sherriscraps - bonus
18. CelesteB
19. lissahope26
20. lissahope26 -bonus
21. aheatfan
22. aheatfan - bonus