This month, we will be scrapping our pets during the Pandemic. Have things changed with your job that you work from home and and your furbaby is your "new coworker"? Or do you now pick up their food via Curbside Pick-Up or Delivery? Did COVID change how their vet operates? Whatever that "new normal" is with your pet(s), let's scrap about it!
My example below is how I captured my 3 girls social distancing! Just check them out! They do a better job than some humans, right?!!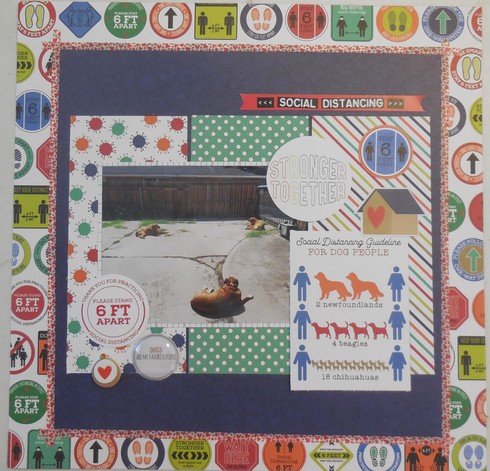 Here's a few rules:
1. Scrap about your Pets during the Pandemic
2. Paper and Digital layouts are acceptable.
3. Must post here by November 5th  at 11:59PM
4. You may combine with one other challenge if they allow it
5. You may do this challenge up to THREE times
6. One random winner will receive a $5 gc to ACOT
Have fun!
Participating Cherries:
1. mrozwood/Melanie
2. all4ty/Pam
3. LoreenC/Loreen
4. traveler/Louise
5.