Chosen randomly, the winner is number #1-wendycrowe
Thanks to all who took time to make a layout!
So, here is how this works. Every day of the month has something attached to it. National brownie day, national bacon day, national fly a kite day, etc. So, each month I will post the prompts for that month. Your challenge is to pick a day of the month, and base your layout around that theme. So every month will be fresh ideas. I also noticed that there is a theme for the month as well, not just the days. Here is November's calendar.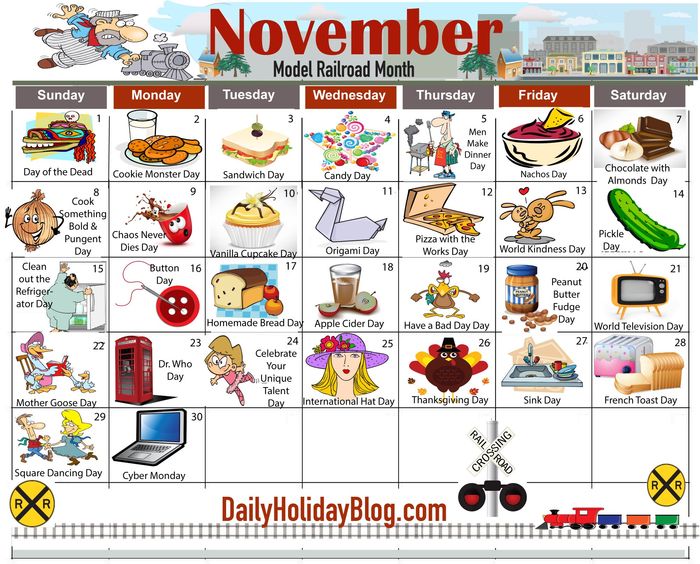 Your layout must be new, can be paper or digital.
Load your choice in this post, and please note which day you choose.
You may post as many as you want, but your name will 
only go in the drawing once
,
to make it fair for those who may not have as much time to scrap.
A winner will be chose by random.org at the end of the month for a $5.00 GC.
***BONUS*** If you do a layout about the monthly theme, model railroad,
your name will be entered twice.
  My sample: 
Cherries who have participated:
1.
wendycrowe
2.
aheatfan
3.
MerryScraps67
4.
DMarie
5.
Donna_Coughlin
6.
emmapaige
7.
Retiree3
8.
jcsmaestra
9.
sherriscraps
10.
Deanna13
11.Laura K
12.
joannie
13.
traveler
14.
1scrappymom
15.