Thank you everyone who played along! This month's winner is Retiree3/Donna! CONGRATS!!! I will sending you your GC tonight!
CHALLENGE: Use a corner rounder on at least 3 photos OR journal cards OR cut-a-part cards 
BONUS: If your layout has a theme of "a game" your name will be entered for the BONUS
* You do not have to use the pocket page protectors. But you 
MUST
 use a grid format.
* You may combine with ONE other NOVEMBER challenge that allows it 
* PLEASE no more than 3 entries
* Double pages count as one entry
* For layouts only
* Due Date: LAST DAY OF THE MONTH,11:59 PM EST
*There will be a random drawing from all participants who have completed the challenge correctly for a $5 ACOT GC.
Here is my sample: We used a Nerf type gun with suction darts and shot at gift cards taped to the door.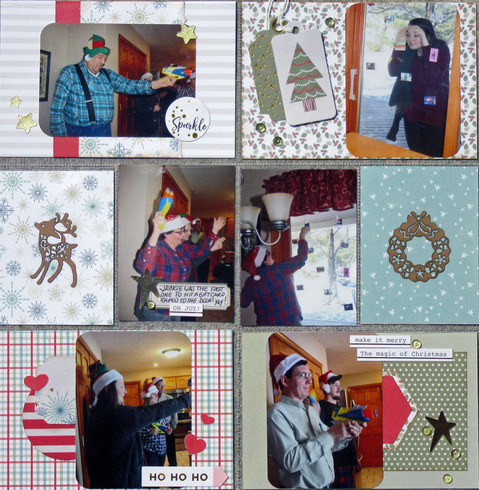 PARTICIPATING CHERRIES:

aheatfan
aheatfan BONUS 
all4ty
Tammey
oceanbreezes423

lissahope26
lissahope26
Linda S
Linda S BONUS
Retiree3

MTCanuk
blfonty
1scrappymom
blbabe1234