This month's winner of the $5 gift card, as chosen by random.org is #1: Deanna13 - Deanna!
This month's winner of the RAK, as chosen by random.org is #16: scrappinmom99 - Anne-Marie!

This month we are going to focus on a book that debuted at #1 on the New York Times Bestseller List, and has been longlisted for the National Book Award: The Vanishing Half by Brit Bennett. In 1938, in a town in Louisiana named Mallard, so small it doesn't even appear on any maps, identical twins Desiree and Stella Vignes are born. Wanting more for their lives than Mallard can give, they escape their small town and run away to New Orleans when they are only 16 years old. It is there that their stories diverge, as the girls are African American, though light skinned enough that they could pass as white, and this is the life Stella chooses for herself, thinking that being white will afford her more opportunities than she could ever have had otherwise. Meanwhile, Desiree marries and returns to Mallard with her black daughter, seemingly destined to live out her days in the town she once tried to escape. Years go by and the sisters are estranged, leading two very different lives, in different communities, with different racial identities. However, when fate intercedes, and Desiree and Stella's daughters find each other during a chance meeting, how will the past, and the decisions the sisters have made, shape their futures?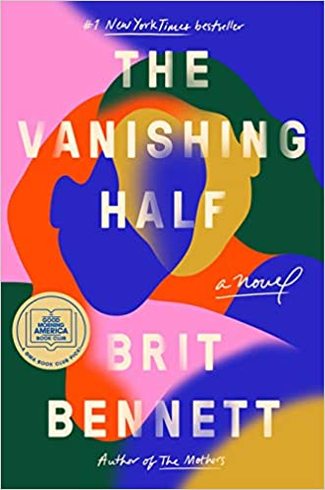 OPTION 1: THE HALF HAS VANISHED
Taking the title very literally for the first option, make a layout where all of the elements are isolated on one half of the page. It can be the top, bottom, left, or right, but only half the page should be built upon for this option.
OPTION 2: MULTI-GENERATIONAL
Desiree and Stella's story is central to the plot of The Vanishing Half, however, events played out by both the previous and subsequent generations help to influence the girls' life decisions and the people they become. So, for Option 2, make a page with at least ONE photo that features THREE OR MORE generations of people.  
This month, you'll get a BONUS ENTRY if you
combine both options into one layout.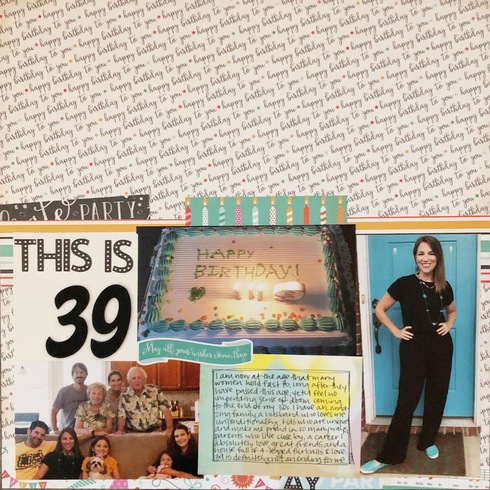 Sample for Option 1
The Fine Print:
1. HAVE FUN MAKING YOUR PROJECT!
2. Entries open to new projects - paper, digital, & card making.
3. May be combined with one other challenge that allows it.
4. Due November 30th, at 11:59 PM.
5. One lucky winner, chosen at random, will receive a $5 ACOT gift card from us!
6. Up to 3 entries permitted per month.
7. A RAK is awarded to a second winner if there are more than 15 unique entries (not including bonuses) during the month.
Participants:
1. Deanna13
2. LoreenC
3. LoreenC (BONUS)
4. LoreenC
5. Mathandlit
6. Mathandlit (BONUS)
7. blbabe1234
8. Tammey
9. Donna_Coughlin
10. shoorn
11. MTCanuk
12. aheatfan
13. aheatfan (BONUS)
14. Retiree3
15. karen c.
16. scrappinmom99
17. lissahope26
18. Deanna13
19. Deanna13
20. blfonty
21. joannie
22. lesmitch
23. 1scrappymom
24. emmapaige
25. Aztam