Loved all the different types of inspiration you each had! Such great creativity!

The winner, chosen using RandomNum iPhone app, is…
#7 1scrappymom

Congrats Shannon! I have sent out your gift card.

Thanks to everyone that played along!
---
For this month I chose the "Frozen II Original Motion Picture Soundtrack" album for inspiration. You may use the album cover, or you may use any song title or lyrics from any of the songs for for inspiration. Please let us know what it was that inspired you.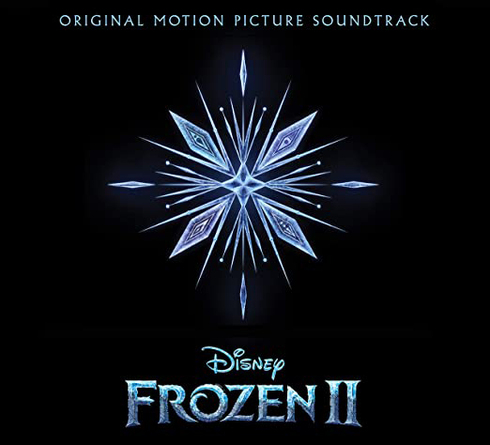 Open to paper, digi, hybrid, cards, crafts, or whatever this inspires you to create.
You may combine with one other challenge that allows it.
Multiple submissions are allowed up to a limit of 3.
Post your submissions to this thread by midnight (whenever midnight is for you) November 30th and a random winner of all participants will receive a $5 ACOT GC from me!
I hope you all have fun with this! 
I love the album cover. The black background with the awesome pops of teal blues and purples, along with the word "Frozen" were my inspiration for this layout of my sweet Boomer, who loved the snow and ice so much.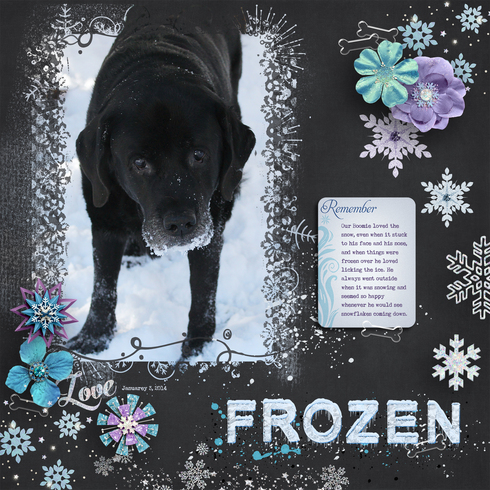 Participants:
1. DMarie
2. wendycrowe
3. aheatfan
4. Retiree3
5. sherriscraps
6. jcsmaestra
7. 1scrappymom