Totally forgot to draw a winner for this one, too! LOL  Anyway, there were 42 entries!  You ladies rocked it!  So, I am choosing 2 random winners and they are
Karyn_Sue
and
aheatfan
! PM me your addy ladies, so I can send you a little prize.
So, with all these snow days, it's like I'm stuck in quarantine, again. Anyway, I have an Impromptu Challenge for you if you need some more challenges.
  If you are like me, you have tons of layouts saved for inspiration and you never get around to doing them!
So, this challenge is to use something you have pinned on Pinterest or saved in your Favorites here at ACOT.
  Sketch or Scraplift, your choice!
Post your layout and your inspiration in the gallery spot I have provided.  This one is going to be due by midnight, March 7th! Can't wait to see what you do!
Must be a new layout and can be combined with one other challenge that allows combining.  You may enter this challenge as many times as you like, but you have to use a different inspiration each time.
Edited to add my example: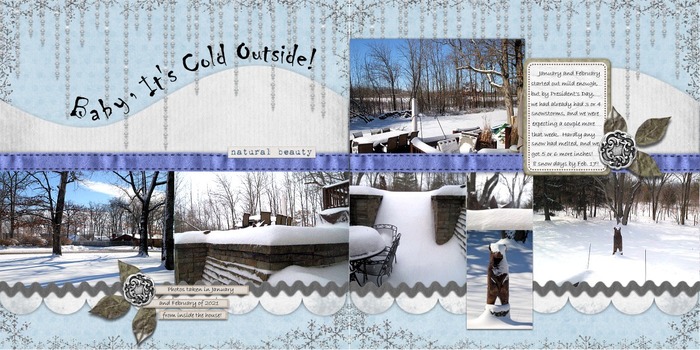 The sketch is from Pinterest: