The winners are Deanna13 and scrappinmom99.
[ For the 3 in the Row challenge for this month, we will work this just like Tic-tac-toe! You must choose 3 in a row to use on your project. Please post all of your entries on this thread. If you have any questions, please pm. me.
All work must be new. No limit on the number of entries.
You may combine with other challenges that allow it.
Please link your work here. Deadline-March 30, 2021
A random winner will be selected for a $5 ACOT gift card from me.
Bonus: If you use all of the elements on the list, you will get a bonus.
List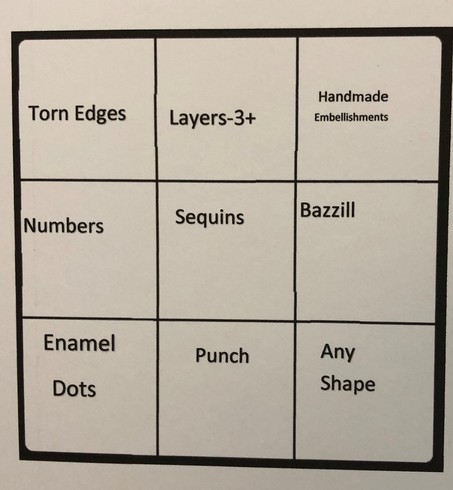 My example