Due to the high turnout of layouts, I decided to choose 3 winners this month.

#23, #21 and #24 were chosen by random.org


Amy Jo, Merryscraps67 and shoorn



Thanks to the many that played along this month, hope to see you in May!
So, here is how this works. Every day of the month has something attached to it. National brownie day, national bacon day, national fly a kite day, etc.
So, each month I will post the prompts for that month. Your challenge is to pick a day of the month, and base your layout around that theme.
So every month will be fresh ideas. I also noticed that there is a theme for the month as well, not just the days. Here is the April calendar.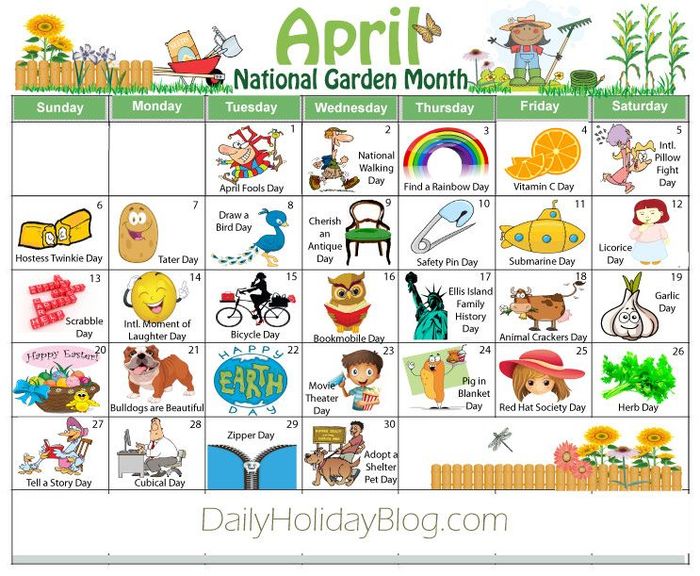 Your layout must be new, can be paper or digital.
Load your choice in this post, and please note which day you choose.
You may post as many as you want, but your name will 
only go in the drawing once
,
to make it fair for those who may not have as much time to scrap.
you may combine with one other that allows.
A winner will be chose by random.org at the end of the month for a $5.00 GC.
***BONUS*** If you do a layout about the monthly theme, national garden month,
your name will be entered twice. 
My sample:
Cherries playing along:
1.JAire
2.JAire
3.Vicki R.
4.blbabe1234
5.QueenBee89
6.lissahope26
7.Scrapqueen141
8.MTCanuk
9.Aztam
10.traveler
11.traveler
12.Donna_Coughlin
13.karen c.
14.karen c.
15.deanna13
16.deanna13
17.Retiree3
18.wendycrowe
19.all4ty
20.1scrappymom
21.Merryscraps67
22.Amy Jo.
23.Amy Jo.
24.shoorn
25.shoorn
26.jcmaestra
27.aheatfan
28.scrappydistractions
29.scrappydistractions
30.teenybop61
31.mom2ellabell
32.Karyn_Sue
33.Craftyshannon
34.sherriscraps
35.Tammey
36.CathyG89
37.
38.