Hey everyone, sorry I'm so late picking a winner for this challenge, the last few days have really gotten away from me!  Using random.org the winner is........
Amy Jo!
Congrats Amy Jo, I'll be sending you your gift card shortly!  Thanks for sharing all of your awesome work, I'm going to take a break in July and bring this challenge back in August!
Hey everyone! With all of the awesomeness of NSD earlier this month I decided to post this challenge mid-May and have it run through June 30th. Hope you play along!  This time the layered embellishment challenge list has 6 items on it:
1. A circle base
2. Any greenery/leaves (die cut, ephemera, sticker, etc)
3. Any item that has an animal
4. Arrow
5. Wood Veneer
6. Freebie (my freebie is the polka dot heart die cut)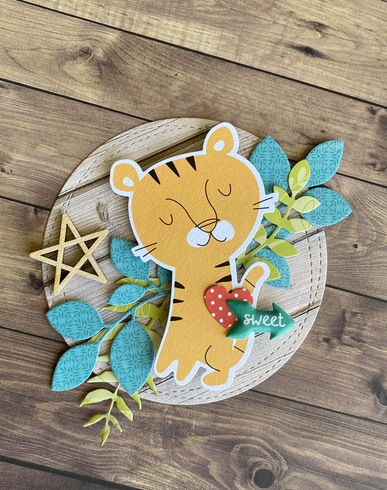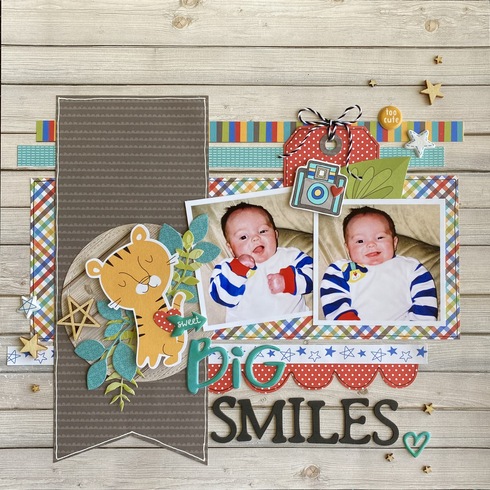 Now that the challenge has been running a few months, I'd love to see you cherries really try to layer your items on your background rather than scatter them individually.  Of course I'll accept your entry if you have something off to the side, like my wood veneer star in my example, but the challenge is for a
layered
embellishment, let's see those layers! 
You are limited to using 
only the items listed above,
 but you can layer them any way you like.  Also, 
ALL items are required 
to be used on your embellishment.  You must show a picture of the embellishment by itself for one entry.  For a 
BONUS
, if you come back and add a picture of your embellishment on a card or layout, you'll get another entry.  No exceptions or changes to the list, please. I will try to choose items that typically all of us have somewhere in our stash. 
The Rules:
Original work only
You are limited to using only the items listed and ALL items on the list must be used
One entry per person,
BONUS
entry if you post a finished card or layout using your embellishment
You may combine with one other challenge only if you post a finished project
This challenge will close on June 30th at midnight
A winner will be chosen for a $5 ACOT gift card from me
Have FUN and I can't wait to see what you create!