Thanks so much for participating, everyone!!
The winner drawn by random.org is.......
#4 Chris!! Congrats Chris! I'll be buying it shortly!
Hey Everyone! Posting alittle early as we are off to Florida for a few months to enjoy Brad's retirement days. Hope to be around once we get settled.
This month I chose the May 15th Sketch #469 by Rochelle Spears for Sketches in Thyme.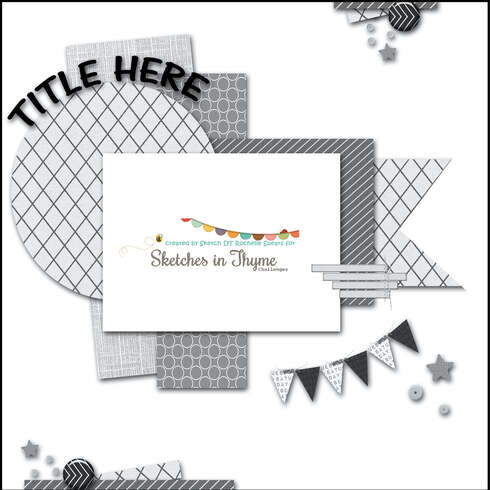 For the TWIST, you must use a Decorative Background Paper! This can be any kind of premade paper like a woodgrain or there are a variety of decorative background papers out there! Some by Vicki Boutin, 49 & Market, etc. If you don't have anything 'premade' you can make your own in any way.
Remember you do not have to copy the sketch exactly, turn it, flip it, just take inspiration from it. But, I must be able to tell you used the sketch.
Here's my example. I used a Vicki Boutin Premade Mixed Media Background Paper.
Photo of the beach at our resort at Playa del Carmen, Mexico. (December 2019)
New Day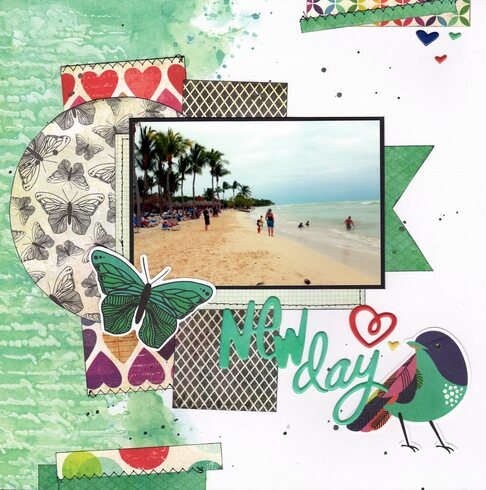 For the fine print....
This can be a paper or digital layout ONLY! All work must be new. You may do this multiple times. You may combine with one other challenge that allows. Please link your work here. Deadline is October 31st. A random winner will be selected for a $5 ACOT gift card from me!
----------
Cherries Participating:
1. Melissa
2. Tammey
3. Karen
4. Chris
5. Wendy
6. Donna C.
7. Kristin
8. Joannie
9. Joannie
10. Amy Jo
11. Joannie
12. Donna
13. Joyce
14. Jamie
15. Bonnie
16. (Mathandlit)
17. Laura
18. Lisa
19. (Sharman Paulus)
20. Leslee
21. Brandy
22. (QueenBee89)
23. Susan
24. Sherri
25. Kathy 
26. Anne-Marie 
27. Carrie