Wheel of Names has selected JollyHollyScraps as the October TITLE challenge winner!  Congratulations
Welcome to the October TITLE Challenge  
 This month's challenge is to incorporate a project life, cut apart, or whatever else you want in a 3x4 format in your title.  You do not have to do a FALL layout.  Any layout or card for that matter.  Just use up a card or two
 

Here is my example using one as a secondary and another as the main title.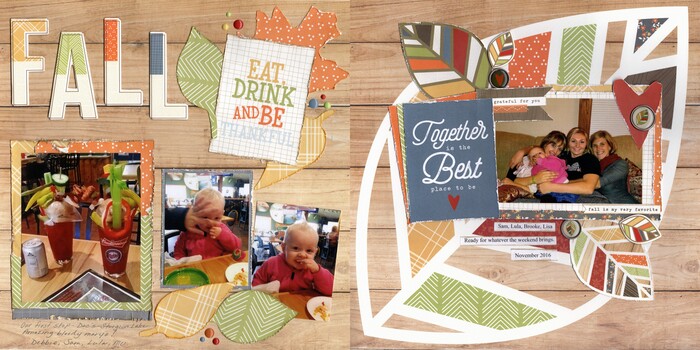 Here are the rules:
1) Create a new project/layout including the above.
2) Post your creation here (Please post a photo from the gallery, link it if you want) 
3) ONE ENTRY PER PERSON.  You can, however combine this with one other challenge that allows it. Be sure to list the other challenge in your post  
6) Participants will be listed and then entered into 
THE WHEEL OF NAMES
, scrambled, spun, and just like that, we have a winner!
7) Due by midnight on the last day of the month.
Participants:
Donna_Coughlin
sherriscraps
JollyHollyScraps
joannie
GinniG
Craftyshannon
wendycrowe
Amy Jo
Atzam
blfonty
Tammey
shoorn
MTCanuk
aheatfan
Karyn_Sue
scrappinmom99
QueenBee89
love2stamp
Scrapqueen141
karen c.
Mathandlit
Jenna O
ScrappyDistractions
emmapaige
lissahope26