Raise your hand if you are tired of the same challenges I keep posting!  (I will look for hand raised in the comments.)
October's challenge is pretty simple.  Use two solid cardstocks for the background of your double page layout.  I tell ya, sometimes just figuring out the base pages stresses me out!  So this is a no fuss, no stress challenge.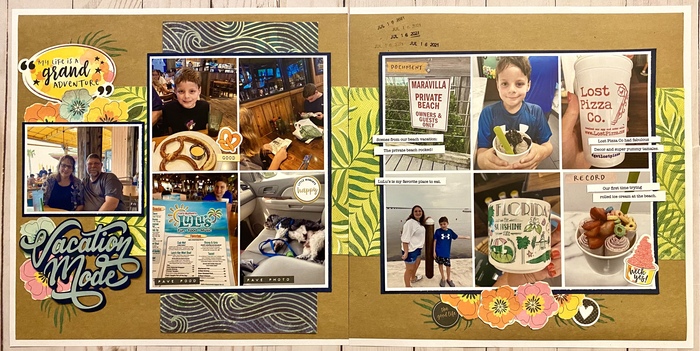 Pssst...here's another tip:  I wanted to use kraft cardstock for my background but all the ones I have were warped.  Sooo instead of having a warped layout, I trimmed a border and glued it down to flat white cardstock.  Voila!
Bonus Opportunity:
October sketch from Stickitdown.blogspot.com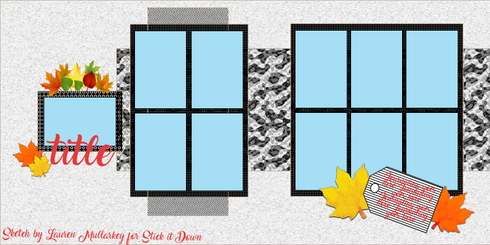 So if you would like a bonus entry, do the October double page sketch from Stick it Down and enter it over there too.  Please let me know if you did the bonus.
Rules:
One entry per Cherry.  You may combine with any other challenge that allows combining.  Deadline to enter is Oct 31st.  Random winner will receive $5 ACOT gift card from me.  Have fun!
Participants:
Sherriscraps
craftyshannon
Donna_Coughlin
Donna bonus
Wendycrowe
Mtcanuk
Queenbee89
Queenbee bonus
Joannie
Tammey
Scrapqueen141
scrapqueen bonus
Jaire
Jaire bonus
Scrappy distractions
scrappy distractions bonus
Aheatfan
Aheatfan bonus
Yankeegirl
Yankeegirl bonus
love2stamp
Jenno O
Amy Jo
Amy Jo bonus
Shorn
Shorn bonus
Karyn_Sue
Karyn bonus