Wheel of Names has selected karen c. as the winner.. Congratulations
Welcome to the November TITLE Challenge!  
I thought long and hard on this one and I hope you will enjoy the challenge.  Here it is... You must go to the project gallery and select theme, then pick from either Thanksgiving or Autumn.  From there, you are going to select a title from all of the fantastic inspiration.  There are so many random titles should you not be scrapping photos from this time of year.  Be creative and most of all, enjoy the process.  
You will need to link/copy your inspiration along with your finished project to qualify
  Also, if you would, comment on the person's work you took inspiration.  
Below is a screenshot of where you need to go.  If you have any questions or have issues, just let me know.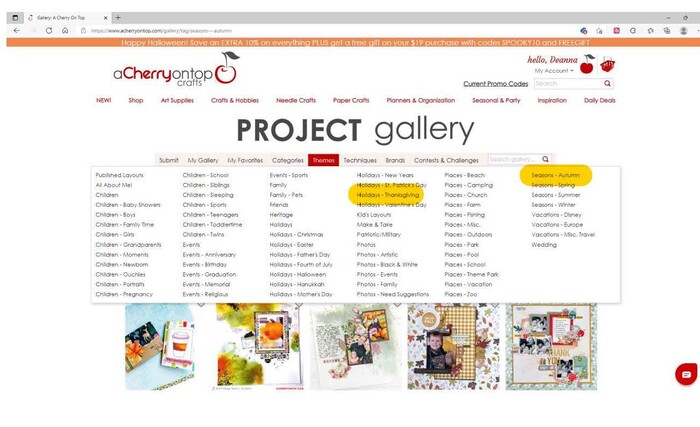 Here are the rules:
1) Create a new project/layout including the above.
2) Post your creation here (Please post a photo from the gallery, link it if you want) 
3) ONE ENTRY PER PERSON.  You can, however combine this with one other challenge that allows it. Be sure to list the other challenge in your post  
6) Participants will be listed and then entered into 
THE WHEEL OF NAMES
, scrambled, spun, and just like that, we have a winner!
7) Due by midnight on the last day of the month.
Participants:
QueenBee89
Amy Jo
ScrappyDistractions
Art_Teacher
Tammey
aheatfan
wendycrowe
Deanna13
MTCanuk
shoorn
joannie
Donna_Coughlin
karen c.
lissahope26