Congratulation to #9 - JAire (Joyce Ann) 
Welcome to December 2021.
For December we are switching things up a bit thanks to a suggestion from a fellow Cherry.  Instead of using letters, we're going to use numbers. For my sample I used 49 and Market.  For the TWIST, you must use additional items using the number.  I wouldn't expect anyone to use 49 enamel dots on their layout.  So instead, you would use 4 of something and 9 of something.  If you use Graphic 45 you would use 4 of something and 5 of something or P13 you would use 1 of something and 9 of something, etc.  Items could include embellishments, title, papers, etc.
NOTE:  If you have an alpha you would like me to use, please let me know
To keep things easier, I am limiting the Manufacturer and the added item to 
one
.  You can of course, use more than one but I will only count one for each submission.
Please list the
number 
manufacturer and the 
additional 
items you are using. We should be able to clearly see the product(s) that you do use for this challenge! I will pick a random 
winner
 to receive a $5 ACOT gift 
certificate
.
Must be a new layout/card or altered project.
Limit to 
five
 entries.
Must post to the gallery by 12/31/2021 at midnight and also post to this thread.
You may combine with one other December monthly challenge if allowed by that challenge. 
For my sample I used 49 and Market.  For my items, I used 4 PCV Die Cuts around the circle on my layout and 9 Epoxy Coated Sticker Embellishments (6 small dots, 2 lager circle (fall days) (love fall most) and 1 small butterfly (next to the larger butterfly attached to the frame.  I'm also using the December 1st sketch from Sketches in Thyme.  It's a great sketch and I hope you come play along.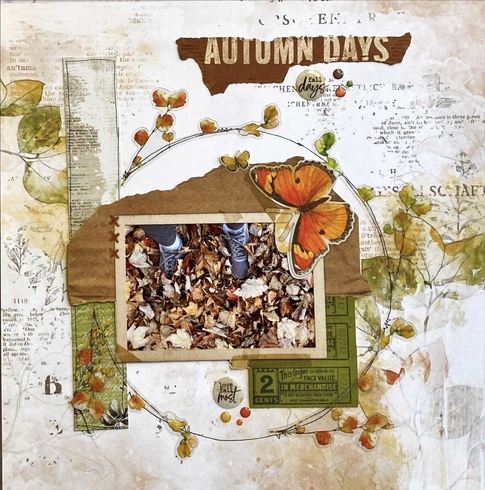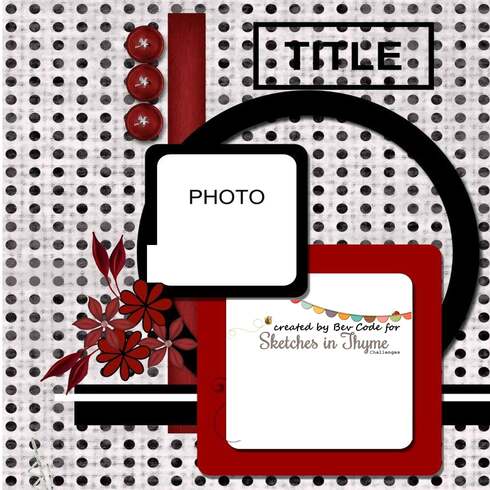 Amy Jo

Jolly Holly Scraps

Craftyshannon

lissahope26

lissahope26

wendycrowe

1scrappymom

Sharman Paulus

JAire

Jolly Holly Scraps

Retiree3

joannie

joannie

joannie

Vickir

traveler

LoreenC

joannie

lissahope26

shoorn

Deanna13

Yankeegirl