Good Morning 
  Congratulations to Barb (pawprints) - CHERRY BINGO!!
I hope you all have a wonderful day!  I will be finishing up some cleaning and then heading to my room for the day
If you participate each day on the Mania thread, your name will be entered in a drawing for a grab bag of ACOT choice (value $20.00)   
Participants:
1scrappymom
57Diana
Ashjoy
beachlover
blbabe1234
Deanna13
emmapaige
Flasher
Gail R
Kayla S.
Krystle
LoreenC
Monroe1218
mrozwood
pawprints
Retiree3
Scrapqueen141
sdwhru
Yankeegirl
MONTHLY GAMES ARE:  
Heart - Winner to receive 150 cherry points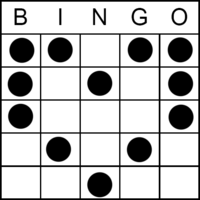 Blackout - Winner to receive 250 cherry points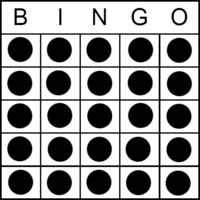 Line - Retiree3 - 100 points
Cherry - pawprints - 500 points
Words for today are:
26 Carnelian Flowers - Pretty Mosaic - Prima - PRE ORDER
67 Fired Brick Tim Holtz Distress Embossing Glaze - PRE ORDER
36 Red Quartz Flowers - Pretty Mosaic - Prima - PRE ORDER