SIGN UP IS NOW AVAILABLE FOR February BINGO 
 Bingo will start on Monday, February 7, 2022.  I need your boards by midnight, 02/06/2022.     
ACOT has generously given points for BINGO game wins and if you actively participate on game posts, you will be entered in a drawing for a grab bag from ACOT (valued at $20.00)   If you didn't notice last month, I will now be giving 25 points to those who come in 2nd place on a bingo!  Just a little something so you feel like the winner you are 
I hope you will all join in the fun!  

Participants:
Amy Jo
beachlover
blbabe1234
condo
Deanna13
Gail R.
Jolly Holly Scraps
love2stamp
Retiree3
Sandi0805
Scrapqueen141
sdwhru
sherriscraps
traveler
VickiR
wendycrowe
Games in play:
 The Cherry - Winner to receive 500 cherry points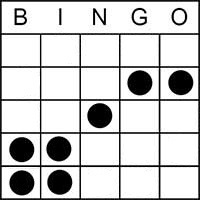 One Line -either across, diagonal, down - Winner to receive 100 cherry points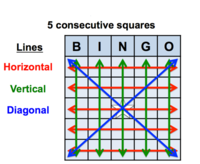 Special - Heart - Winner to receive 150 cherry points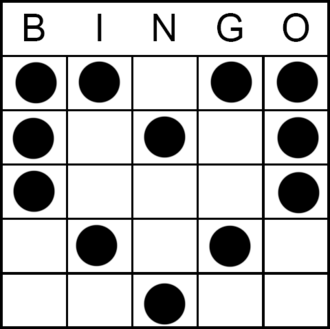 Blackout - Winner to receive 200 cherry points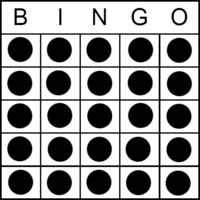 Winner Circle - all prizes sponsored by ACOT
Cherry (500 points) - 
Line (100 points) -  
Special (150 points) -  
Blackout (200 points) -
Grab Bag ($20.00 value) -
Once a bingo is called on a specific category, we will stop playing for that category.  There can be multiple people who bingo for a specific category as long as it happens on the same day 
but to hopefully, eliminate too many winners on specific day, when you call your BINGO, you must include the word that got you that BINGO
.  Failure to include this in your post may forfeit your bingo.  
The person whose BINGO came from the earliest word in the list, will be the winner.  Kinda of like realtime bingo without having to be online or me calling words throughout the day!  I hope this makes sense. 
If we do have a tie, the Cherries (points) will be divided accordingly.  I am working on a plan to give a few sprinkles of points for those who BINGO on the same day but may have missed it by one word.  More to come on that. 
You must call your bingo on the day it occurs or risk losing the win. Once I post words for the next day, you have forfeited if someone else calls a bingo for the same game. If you get it in to me prior to another posting bingo, I will count it. Post your bingo on the current day's words so everyone knows a BINGO has occurred. I will verify it and post on the next day's cancelling that game 
  REMEMBER, you can win multiple times with your board.  Keep playing even if you win one of the patterns!  Your board is in play until all games are completed. 
What I need from you (the player):
Please choose 25 words from the list provided. Place them in a bingo card pattern or you can list your words 1 - 25 and they will be used on your bingo card in the below order:
01,02,03,04,05
06,07,08,09,10
11,12,13,14,15
16,17,18,19,20
21,22,23,24,25
Once you have chosen your words, PM them to me by the deadline given. Please do not post them on the message board. It is your responsibility to track your board and call out bingo. I will verify the bingo and post in the next daily thread. Please post your bingo on the daily thread and if possible, a PM so I don't miss ya!
I will put all the words in a random generator and post words each day (I divide out the # of days playing by the amount of words to choose from lowering the amount each week) in the 
Games & Fun under "Monthly Bingo Mania" User Forum Monday - Friday
.  We will start at the beginning of each month and be done prior to the end of that month. At this time, this is a Monday-Friday game.  No words will be posted on the weekends or holidays 
 Please select your words from the below list and PM them to me by the deadline. One board per participant. You can submit the # corresponding with the word/phrase or write them.   Boards must be in by the deadline to qualify for play.