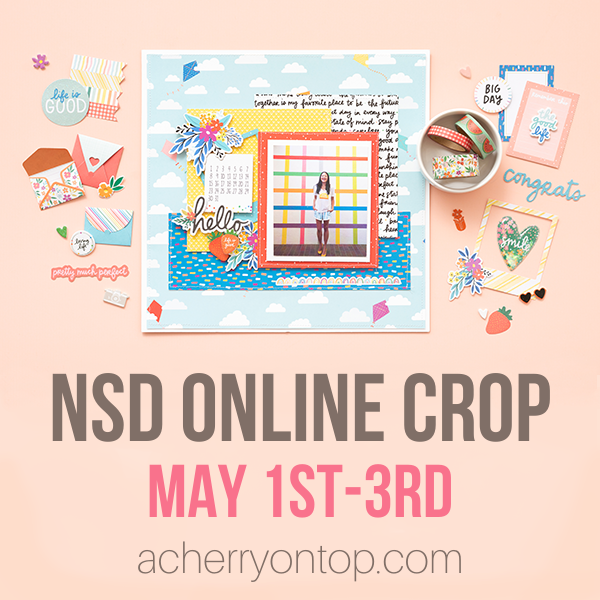 National Scrapbook Day
is Saturday, May 2nd this year! We're looking for a few hosts to provide some fun challenges or games right here on the message board!
Each host will decide what they would like to do and when over the whole weekend from Friday May 1st - Sunday May 3rd. We will be giving each host Cherry Points that they can sprinkle out as they choose, and this year we'll also have a ton of different scrappy prizes sponsored by a number of our manufacturers. We'll get you the details on those as we get closer.
If you're interested in becoming a host for NSD weekend, please leave a reply on this thread. We'll select a few names from all of the replies and notify you via private message. All replies must be received by April 25, 2020.
Everyone selected as a host will be given an ACOT gift certificate as a thank you for their time.
We can't wait for this FUN weekend!