Hello Everyone!! I really love my opportunity to choose the Layouts of the Week, but I have to tell you this one was really tough!!! Since it was the end of the month there were so many layouts to choose from!!! I think if I could have chosen 10 in each category I still would have struggled!!! So GREAT JOB, LADIES!!!  That being said, I have chosen these in each category since I found it so hard.  Sorry if that breaks the rules.
TRADITIONAL LAYOUT OF THE WEEK #1 

First Day of Kindergarten by Pressley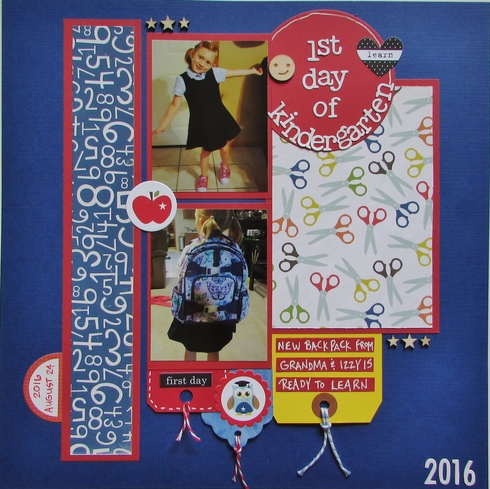 I loved this for several reasons. One, it is a great representation of Becky's sketch #120. As a teacher I loved the rich, deep colors and all the school related papers and embellishments. But mostly, I love the little girl ready to start school.  I hope she has an awesome year.
Traditional Layout of the Week #2  Sam & Aunt Pam by Sandi0805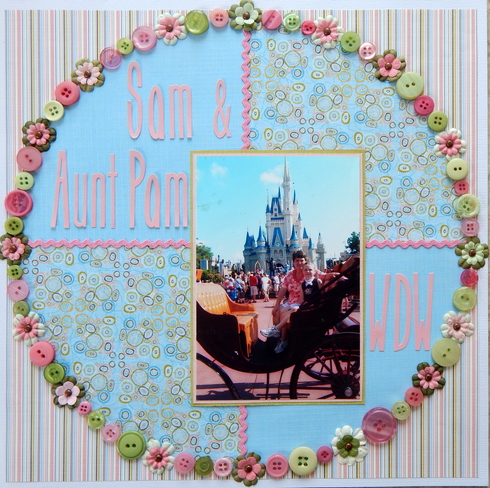 I love the softness of this page!  I love the different patterned papers she included. But most of all I loved the circle of buttons and flowers!!! 
Traditional Layout #3 The Wizarding World of Harry Potter by suemo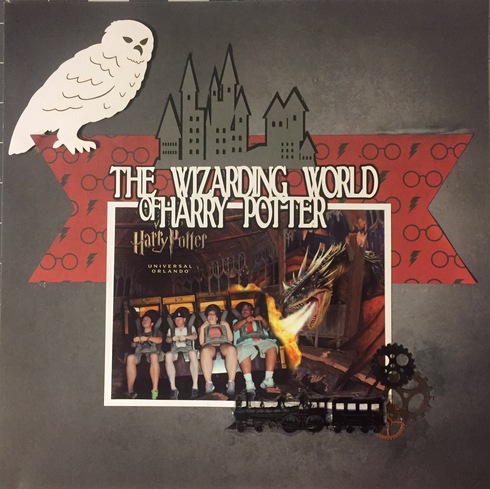 I just loved this layout!!! The dark background makes everything pop.  I loved the addition of the train, Hogswart castle, and of course, the owl, Hedwig!!! Great job!



Digital Layout of the Week #1 My Mom--Sylvia by Tonisha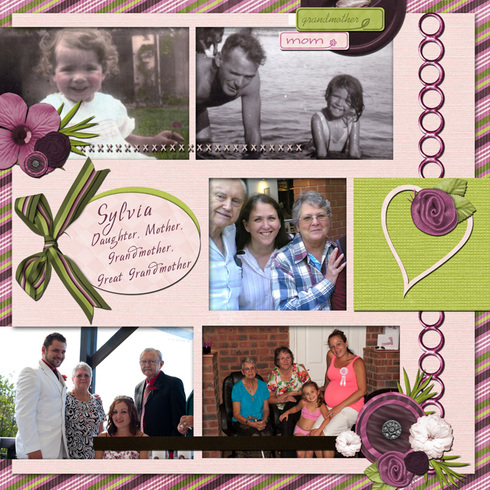 First of all I loved the four generation of pictures included in this layout!  I really feel the purple striped background paper makes the pictures stand out.  Plus, she did a great job with her embellishments to add to her layout!! Great job!



Digital Layout of the Week #2 Favorite People by ElkFan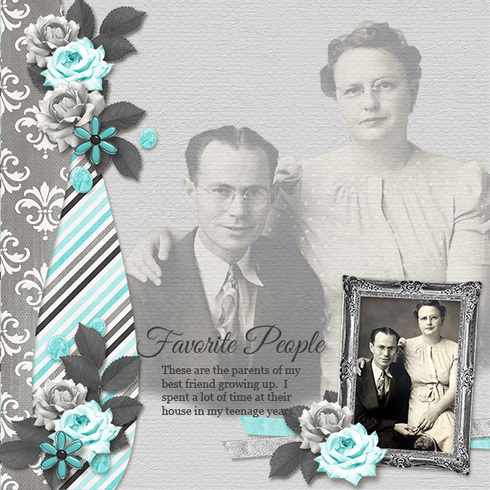 I love this one, because of the two different uses of the same picture. I love the larger version as the background paper, but then the focused one in the frame.  I also love the border on the left side of the layout. Great job!
Craft of the Week A Sandy Summer Album
 by 
m1hodges
Loved this sand castle mini album.  Loved all the sparkly sand on the front!!!
Card of the Week  Silent Night by MichelleM.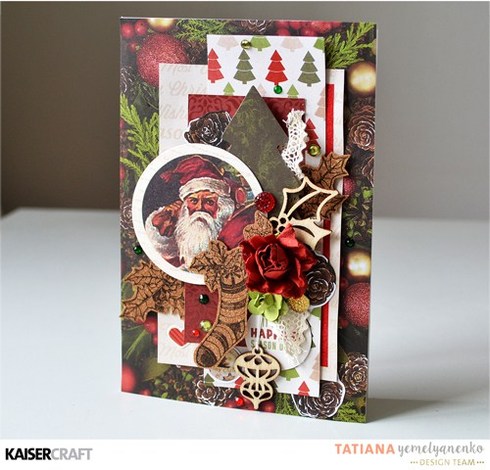 I love the Santa and all the other details tucked into this card.  I also love the pine cone background paper she used.
Super Job EVERYONE!!! There were some fantastic items to choose from this week!!!