As always cherries, choosing LOTW is a tough job, but someone's gotta do it!  My choices for last week are:
for layout of the week I was instantly drawn to this great layout by Scrapqueen141!  I just love the way she used all the different patterned paper elements - triangles, strips, & banners - on a patterned paper background with just a few simple embellies and a single photo.  It really showcases and pops her photo!  It's such a great use of scraps and I keep saying I'm gonna do a page like this someday, only my scrap bin just keeps getting deeper!
LOTW
for card of the week - I just love everything about these cards designed by deanna!  The colors, the mixed media, the shimmering sparkling trees! What an amazing job of coordinating these with the invites! What a lucky bride-to-be to get these gorgeous cards to send thanks to all of her shower guests!
card of the week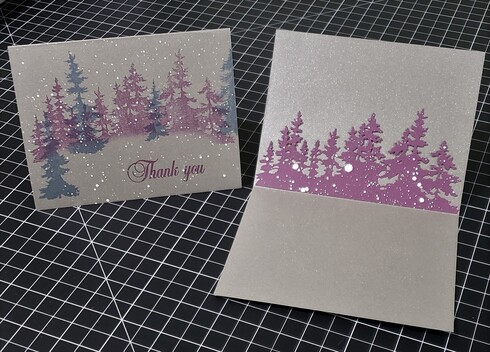 and for photo of the week how can I go wrong with this? Three cherries IN REAL LIFE!!! Great photo gals and it looks like you had a great get together! (Left to right is Sherelm (Sher), Vicki R., and Yankeegirl (Kathy) meeting in Lancaster, PA)
photo of the week