Well once again Cherries you have made it SO DIFFICULT to do this task! So many great projects in our gallery it was SO HARD to choose. But it had to be done. So these are my picks for Layouts of the Week.
Paper Layout
Prom Memories
by Deanna13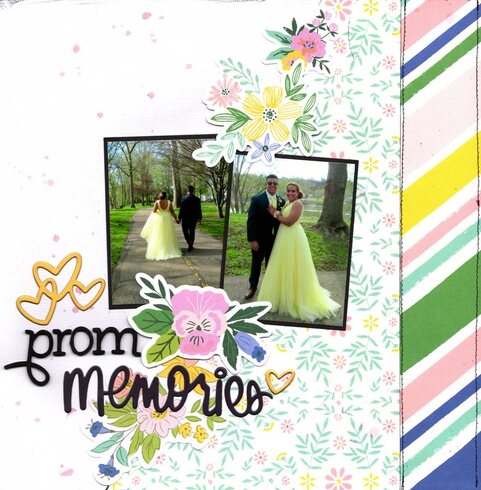 What a gorgeous layout by Deanna. Such a great effect the way the background is broken on the diagonal, and the papers and die cuts and colors are so pretty. Adding those great pops of black for the photo mats and the title, along with the outline hearts, really make for a really striking layout that perfectly complements the gorgeous photos.
Honorable Mention
The Evolution of a Wish List
by ScrappyDistractions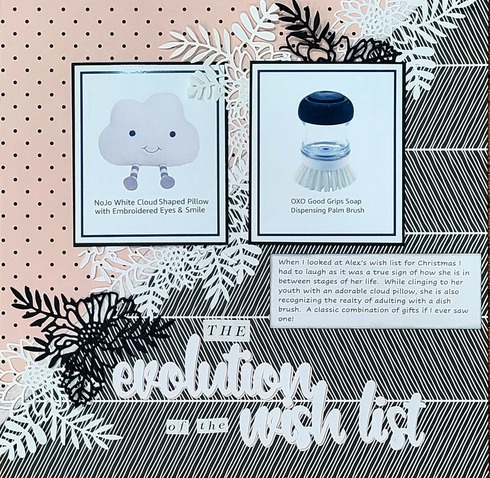 I just have to give Honorable Mention to this great page by Lisa that documents this transitional moment in her daughter's life. I just love her journaling and the diagonally split background that mimics the two completely different aspects of her daughter's wish list. And those die cuts are absolutely stunning.
Digital Layout
I Love Big Trucks
by Wheeliegirl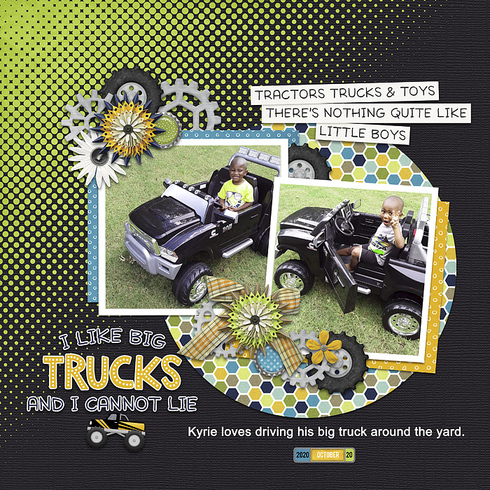 Donna created such a great layout about how her nephew loves riding around in his truck. Besides the great colors and background papers that she used, I love the way she matted those adorable photos and put that big circle behind them. And check out those fabulous clusters of flowers, gears, and tires.
Card
Christmas Cards
by MTCanuk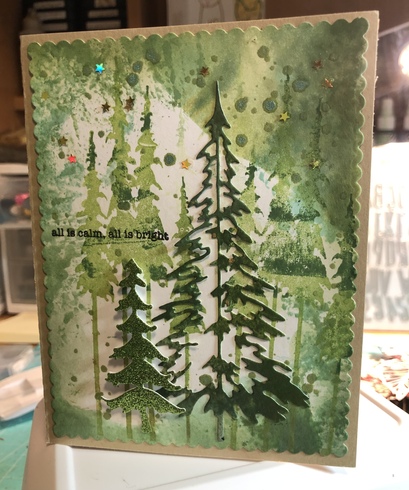 Such gorgeous background work on this card by Leslee. Look at all that detail work behind those awesome die cut trees. She has other beautiful cards in this group so go to her gallery and check them out.
Crafts
Family
by VickiR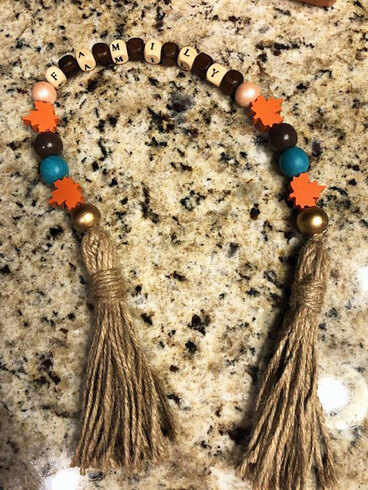 This is such a beautiful beaded garland that Vicki made. Such a striking color combo of beads and leaves and I love how she has the word family spelled out.
Photos
Renaissance Festival 2021
by Art_Teacher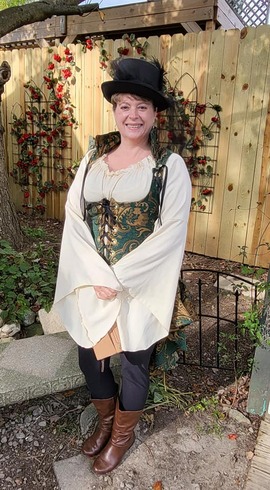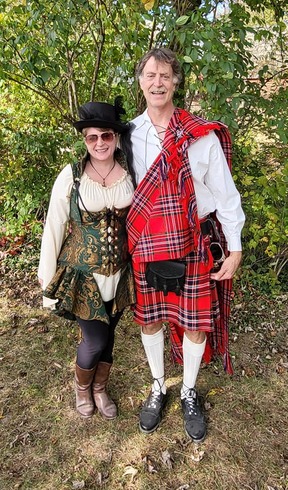 How great and authentic are these costumes that Laura and her DH wore at Ohio's Renaissance Festival. Really great pics of them both.  
---
There you have it Cherries, my picks for layouts of the week. If you can find a moment please go and leave love on all of these wonderful creations. (Images are linked to their gallery page.)