Isabel loved all of the layouts but unfortunately only one could win!!
CONGRATS TO SUSANNE_79!!!  You have been chosen by Isabel as the winner!!  I will be PM'ing you later with your coupon code and all that good stuff!
 Pick your favorite Crisdam Design products that you already own...
There is a challenge happening this weekend and I will reveal the details when I get back!!!!
**** This is open to anyone who digi-scraps except Crisdam Designs CT!!!  When you complete your layout, place it in the gallery and then link it in this thread.  I will put the link in the Challenges Master List for you.  I am NOT creating a folder for this challenge!!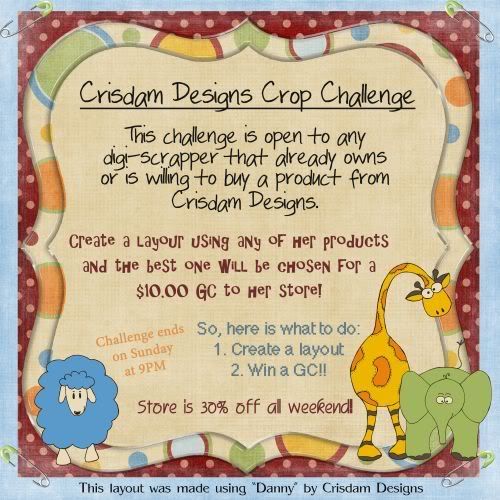 Another Edit:  I have decided to extend this challenge until Midnight tomorrow night since that when the other challenges are due!!  So now you have three extra hours!!