Moderators: MamaK321, 4peasinourpod
Chocolate Covered Cherry
Posts: 9614
Layouts: 253
Wow! Thank you so much! I was extremely excited when I opened my pm up tonight! It was truly a fun crop and this is the "cherry on top"! Congrats to all the winners!
Last edited by
Northern Brat
on Mon Oct 24, 2011 11:21 pm, edited 1 time in total.
Leslie
2012: Goal - 75 layouts 4 mini albums 20 cards --------> Progress - layouts mini album - cards
J - /6
---
Cherry Bing
Posts: 2242
Layouts: 357
Location: The Jersey Shore
Wow!! Thanks so much! I've been feeling sorry for myself since I only managed 2 challenges this crop and even took two days off to scrap! This has made my day!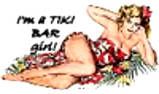 Susan Zennario - NJ
Mommy of Johnny (20), Matt (14) and Susie (12)
My Blog - Paper Daisy Dreams
---
Cherry Bomb
Posts: 3799
Layouts: 1153
Location: Louisiana
Thank you so, so much! I love my new kits!!
Lori aka "Mima"
Cherish Every Moment; Then Scrap Each One!

Sweet Spot Designs!!
---