Another update! Kristin just approved the list and gc's of $10 each from ACOT are headed ya'lls way! Congrats again to all the winners!
WOW, WOW, WOW! That is all I can say! You all just rocked this challenge and I had a whopping 43 participants! Which means, random.org had to work hard and generated SIX winners!
The lucky ones are:
debamas
grirosa
oceanbreezes423
Craftyshannon
joannie
Nunina
I have PM'd Kristin the list of names and when I hear back from her, you'll get your prize!
All participants received 15 points this morning. So sorry that it couldn't be more. I sprinkled quite a bit during the Corpus Christi Trivia Game and the Gallery Lovin' Game.
The moment has arrived! You will now find out what those ingredients that you chose mean! If you haven't picked out your ingredients, please go
here
, before continuing.
CRUST (PICK ONE)
thin/crispy = cardstock only
stuffed crust = cardstock, and speciality paper(s). These can be foiled, embossed, vellum, flocked, glittered, etc.
deep dish = cardstock and pattern paper
hand toss = pattern paper only
SAUCE (PICK ONE)
marinara = use a sketch or a template (any sketch of your choosing, or you may use the sketch I used. if doing a digi page..use any template)
alfredo = punch
pesto = stitching
bar-b-q sauce = paint/mist/watercolors/gelatos
TOPPINGS (PICK AT LEAST ONE, BUT NOT MORE THAN SEVEN)
pepperoni = bling
canadian bacon = chipboard (this includes chipboard alphas - like Thickers)
grilled chicken = flowers
black olives = buttons
cheese = wood veneers (or anything made out of wood)
mushrooms = twine
italian sausage = stickers (this does include alphabet stickers)
ham = sequins
pineapple = tag(s)
bell peppers = ribbon, ric rac
white onions = washi tape
tomatoes = brads/enamel dots (or enamel shapes)
jalapenos = glitter (stickles, loose glitter, glitter glue)
spinach = doily (doilies)
You must only use what you were given, along with some "
freebies
".
Your "
freebies
" include (these are optional though, you do not Have to use them..but if you want to..go for it):
*ink/pens/markers
*stamps
*stencils
*gesso/modeling paste
*distressing
Now here are the rules:
This challenge will be due by 11:59pm EST on Saturday - May 9th!
Cannot be recycled (old) and cannot be previously displayed/published ANYWHERE
Cannot be entered into multiple challenges (ie: entering same layout in sketch challenge AND another challenge/fast scrap)
Entries must be posted to the corresponding Gallery ("Brandy's NSD Recipe Challenge") to be considered to win - but please feel free to also post directly to the Message Board thread as well.
Open to all types - Traditional Layouts, Digi Layouts, Cards, Projects, Hybrid Layout
Depending on how many entries will determine how many winners. Winner(s) will be selected to win a GC from ACOT!
And here is what I selected:
Deep Dish = cardstock/pattern paper
Marina Sauce = Use a sketch/template
pepperoni = bling
italian sausage = stickers
mushrooms = twine
cheese = wood veneers
And here is my layout: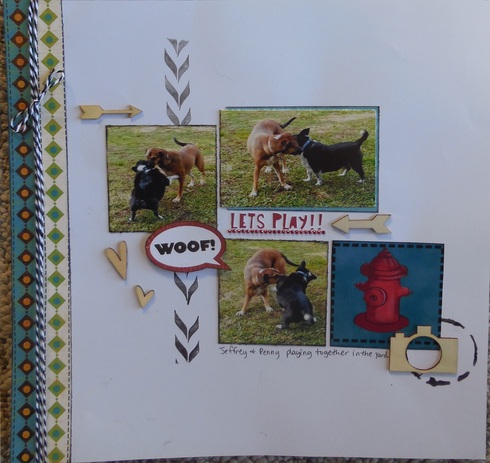 Which is based on this sketch from Let's Get Sketchy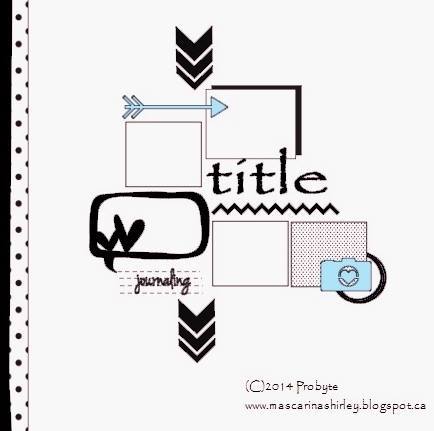 Any questions - please do not hesitate to ask! PM me or reply to this thread!
Can't wait to see everyone's creations. And remember...
HAVE FUN!