The winner is: wimom
and since this was a small group you all get some sprinkles!!!!!!!!!!!
Thanks for playing along and congrats
Are we ready for some Fast Scrap!
For this scrap I would like you to make me 3 Different flowers.  I really like to learn new ways to make flowers so show me what ya got.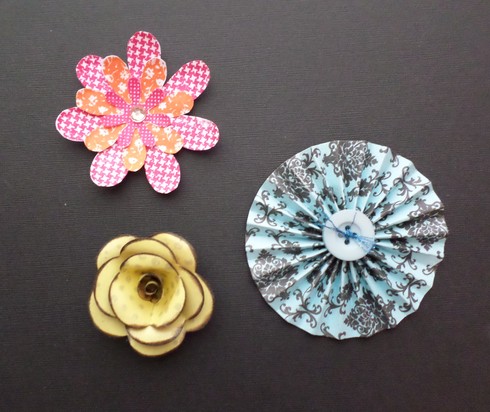 You have 1 hour so please have your pic posted in the gallery spot by 6pm for a chance to win 1000 points.
Have fun and good luck.