I
love all the layouts!
. So fun to see what you have saved to your favorites.  Random winner of 500 points is shoorn!  The rest of you will get sprinkles. Thank you for playing with me!
I get so much inspiration from other scrappers.  We have a spot in our gallery where we can save to our Favorites.  When I need a jumpstart, I just go back through mine...pages and pages.  Sort of like Pinterest, except just from our gallery.
So, for this challenge, I want you to Scraplift from your Favorites.  Go  look at them, and lift the very first layout you saved there.
  Please copy and paste the layout you are lifting and the link to it here on this thread.  If you haven't ever saved to Favorites, then I want you to go to the gallery and save 10 layouts. PM me and I will tell you randomly which number to lift.
Remember, a scraplift is to be inspired by...lift the layout design, lift the colors, lift the theme, whatever inspired you to save it in the first place!
You have until midnight, Saturday, May 12th to post your completed layout in the provided gallery spot - labeled Scraplift with a Twist.  Also add the layout you lifted and credit the scrapper.
Please post it there for my convenience in awarding points. If you want to post it back here to the thread, we will love to see it!
Here is my first layout saved in my favorites:  by n7zuq (she was a CT member when I first joined the board) in Sept. 2003!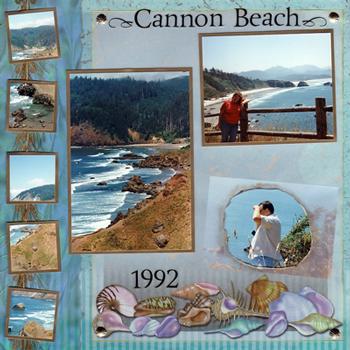 ***** IMPORTANT *****

Must be posted to the NSD 2018 Celebration Gallery to be eligible, but please also post your entry to my Scraplift with a Twist Challenge Gallery so that I can keep track of all my participants. Thank you.