And the winner is Karen C!!  Congrats!  Thanks to everyone who participated! You will get points sprinkled as well!
It's me again. For those that know me, you know I am married to a comic nerd and today is always also Free Comic Day!! So for those with children or who just enjoy reading and/or free stuff...head down to your local comic book store and grab a copy or 2 of your free comic books today!
But when you are done...come back here and take some inspiration from one of the free comics we got today: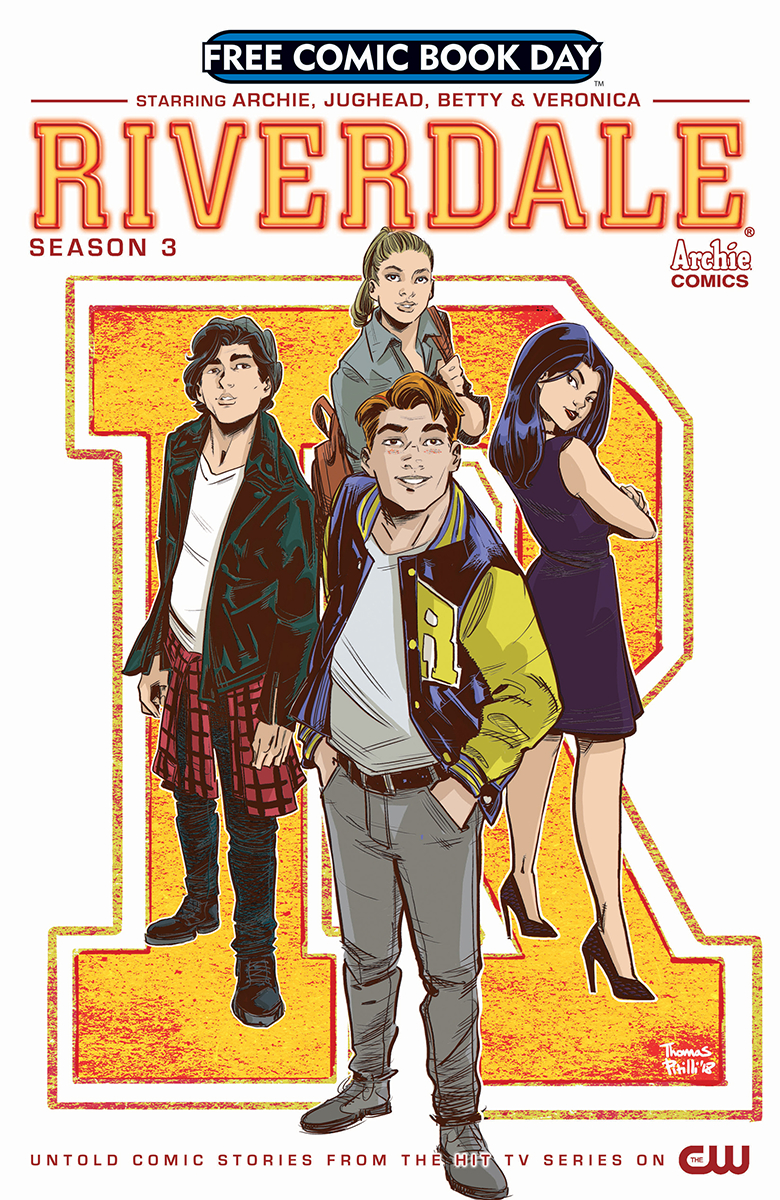 Archie isn't quite what he used to be, is he??
I don't care what you take from this comic as inspiration, but I want you to use at least 1 big letter (size of "big" means larger 2". 
Open to traditional and digital layout.
Must be new for today.
Limit 1 entry per person. No combining with other challenges.
Layouts are due no later than midnight on 5/9/19. If you post by midnight on 5/5, I will give you bonus sprinkles just for entering.
Winner will be chosen randomly and will receive 1000 points sprinkled into their account.