Happy NSD Cherries!  
I love layouts that have white space - but sometimes I struggle with it looking complete.  One of the ways that I've discovered how to create this is to move all (or mostly all) of my elements to one side of the page.  So this is the inspiration behind my On the Edge challenge.
My challenge for you is to create a layout that is situated to one side of the paper AND to use a decorative edge somewhere.  The decorative edge could be on paper, punched, stickers, border strips.... whatever is a decorative edge to you!
This is open to paper and digital layouts.
Must be a new for today layout.
Limit 1 entry per person.
No combining with other challenges - but may combine with the "Stash"ket game.
Deadline for posting layout TO THIS THREAD is Friday May 10 @ 1159pm EST
Sprinkles will be given to all those who participate.
1 RANDOM participant that completes the challenge (must use decorative edge AND everything (at least 90%) on one side) will be awarded 1000 points!
(Sorry for the dark photo - it's storming something terrible here....and this was the best I could do....)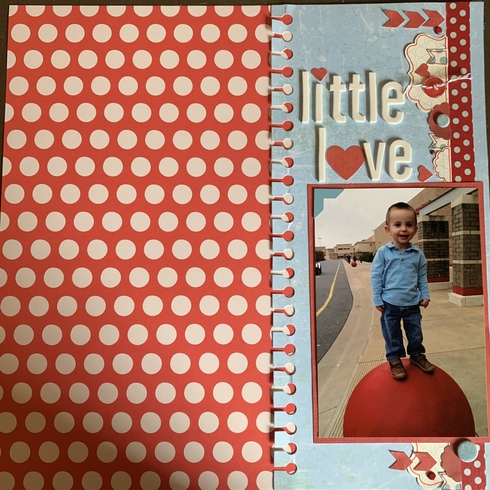 The winner of the 1000 points is hsblair!  Everyone who participated also will be receiving sprinkles!!