I chose a Title Challenge for my 3rd layout challenge for our crop. I think it could go well with lots of different layout themes.
I want you to use the title, "Enjoy Today" along with some misting or splatters.
Enjoy Today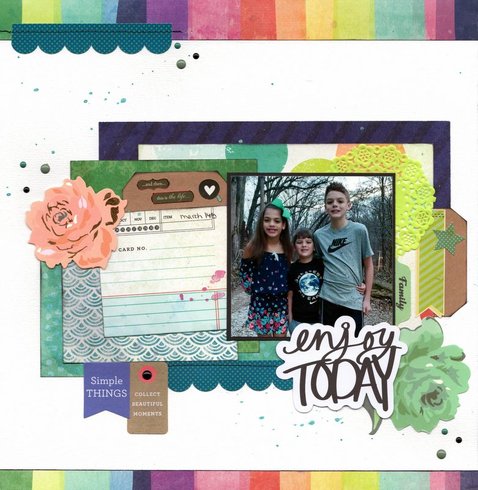 1 winner will be drawn for 500 points and all other participants will receive sprinkles!
The Winner drawn by random.org is....
4. Donna (Retiree3)!! Congrats Donna!


All participants have received Sprinkles!
Now for the rules.....



No Combining With Any Other Challenge, EXCEPT my 2 regular May Challenges listed below.
May Make-the-Cut Challenge
May Sketch With a Twist Challenge
For the fine print....
This can be a Paper layout ONLY! All work must be new. You may do this ONE time. Please link your work here and in the iNSD Celebration Gallery here. Deadline is May 10th, Midnight your time.
-----------
Cherries Participating:
1. Jillian (jrrah4903)
2. Melissa (lissahope26)
3. Jan (Jan G.)
4. Donna (Retiree3)
5. Karen (karen c.)
6. Bonnie (blfonty)
7. Linda (Linda S.)
8. Jennifer (love2stamp)