Ended up with 23 scrappers who took a chance on a Blind Scrap!!
I had 2 Winners for 2 prizes  & Random.org says the lucky ones are: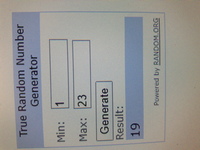 and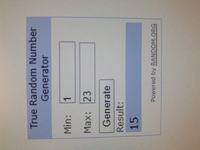 karen c. = Say Cheese Christmas Collectors essential kit with tote
and
Retiree3 = Cartography No 2 Collection Pack 
Congratulations! I think ACOT will be contacting you for details..
Hope you all had fun with my games and challenge and the rest of your ACOT NSD!
Thanks to everyone who tuned in real time, and if you're already posted (by 5:30 Sun 05/03) you're getting sprinkled too!  
There will be 2 random winners of this challenge! TWO!
1 will receive a Say Cheese Christmas Collectors essential kit with tote generously sponsored by SIMPLE STORIES"  !!! 
And 1 will receive a Cartography No 2 Collection Pack generously sponsored by ECHO PARK!!!
For anyone else joining in after the fact, here is the beginning ! 
Remember my hint ? ~ you need a double sided paper, a pic no larger than 4.5"X5" and your scrap bin handy.  
There are 10 steps to finish a layout. Some steps are specific and others are purposely vague so you can put your own spin on it… otherwise do and use only what is suggested.    Exceptions:   where it says adhere,  you can do that however you like – tape it, tie it, staple it etc.    Ink, stamping, painting etc is free,  if you need it, add it!     Using patterned or plain papers is up to you, except for step 2. 
Please do the steps in order, 1 by 1, without reading ahead!
It will be interesting to see how different everyone's will be even though we all followed the same steps!
Fine Print:
1. Open to layouts only due to the nature of the challenge.
2. No combining with other  challenges (except the 25 Things list & tic tac toe)
3. Due Sun May 10th midnight  In the thread and the iNSD gallery.
OK go!
1. Grab your photo (no larger than  4.5" X 5") and make a mat for it, then mat it once again, set aside.

2. Take  a double sided that you love both sides of, and cut it so you have 2 pieces.

3. Flip one piece over and adhere it back together.   This is now your base page.
4.Choose a piece of paper longer than 9", cut/tear/borderpunch off a strip at least  1" wide.  Adhere to your page.
5. Find another piece of paper - rectangular or other shape- no larger than 6" and adhere on your strip.
6. Adhere your matted picture on top of the shape.
7. Place a journal spot on your page, and journal something more than place, date etc.
 8. Choose at least 3 examples of 2 different kinds of embellishments (ie 3+ buttons, 3+ flowers) and place them on your page accordingly.
 9. Title it!
 10. Finish it up however you see fit,  take a nice picture, upload here in this thread and add it to the iNSD gallery!