Moderators: MamaK321, suslvgeo, 4peasinourpod
Here's mine.
1-patterned paper
2-fonts
3-ribbons
4-flowers
5-photos
---
Loved doing this challenge. For it I used 1 font, 2 patterned papers, 3 ribbons, 4 flowers and 5 pictures.
http://papergalore.blogspot.com/
April Goals: 0/20 Layouts
2011 Layout Total: 36 Layouts
---
Cherry Cola
Posts: 7264
Layouts: 350
Location: Massachusetts
Here is mine. I have 1 Font, 2 Ribbons, 3 photos, 4 patterned paper, and 5 flowers.
---
---
---
Cherry Bing
Posts: 2242
Layouts: 357
Location: The Jersey Shore
Here's mine. The two brown background DO match in real life.
I used:
1 font
2 flowers (one on the apple and one on the right page title)
3 patterned papers
4 ribbons
5 photos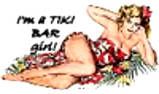 Susan Zennario - NJ
Mommy of Johnny (20), Matt (14) and Susie (12)
My Blog - Paper Daisy Dreams
---
Cherry Blossom
Posts: 148
Layouts: 38
I used:
1 pic
2 flowers
3 fonts
4 ribbons
5 patterned papers
"Like the sound of silence calling, I hear your voice and suddenly I'm falling..
lost a in a dream." Josh Groban ~When You Say You Love Me~
---
---
Cherry Cola
Posts: 5845
Layouts: 125
Location: Florida
finally I am finished!!
1-flower
2 pictures
3- patterned papers
4- fonts
5-ribbons
---
Here's mine! I wasn't sure if the stringed beads counted as ribbons so I went back & added more ribbons, lol!
1 Patterned Paper, 2 Photos, 3 Ribbons, 4 Fonts, & 5+ Flowers.
I just loved how these photos came out w/the sunlight through the trees on the church, so I decided to use this for the 'bling, bling & more bling' Scavenger Hunt item! That's tulle at the bottom tied w/stringed beads; there are flower gems in the leaves, more beads top right & on the birds' tail, glitter glue on the j. spot bottom right, pearl bling, and a metallic alpha.
Definitely the most bling I've ever blinged!
Thanks for the great challenge!
---