Thank you to all who participated! Winner is #5 - lissahope26 /Melissa . COngrats Melissa! I'll purchase your GC very soon!
************************************************************************************************
I know we've done flourishes before - fancy- but we're going back to them. For September, lets use those TRAILING flourishes.I'm talking about the flourishes that don't seem to end. They can be attached to titles, trailing behind butterflies/dragonflies, or an elaborate flourish.
My example: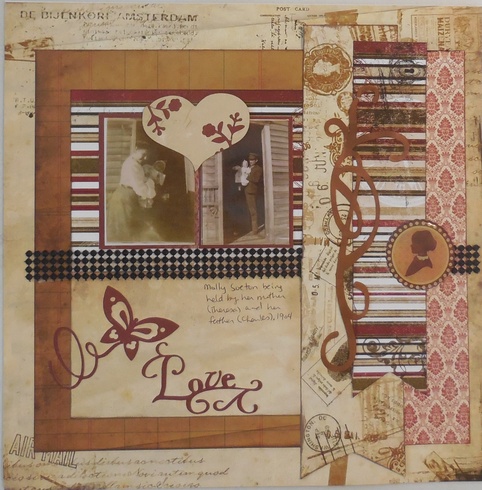 My "trailing" flourishes are the trail leading up to the butterfly and with the title LOVE. I used the Cricut cartridge "Pink Journey"
So that is my challenge for you this month! To use at least TWO trailing flourishes.
Here's a recap of the rules,
1. Please post here with your work.
2. Paper, cards, and projects! Sorry digi gals. Not this month...
3. You may combine with any other Sept challenge
4. Due Sept 30th
5. Winner  will be selected for a $5 ACOT GC!
6. You may enter this challenge more than once, up to THREE entries.
7. Must use a die cutting machine to create at least TWO trailing flourishes. No pre-bought die cuts allowed
As always, if you have any questions, ask them here or PM.
Have fun!
Participating Cherries:
1. Retiree3 /Donna
2. Charleneanne /Charlene
3. 1scrappymom /Shannon
4. Sandi0805 /Sandi
5. lissahope26 /Melissa
6. Sandi0805 /Sandi