And the winner is No. 11, Scrappinmom99. I will send your $5 gift certificate in a bit!  I especially enjoyed hearing from those who remembered this paper and thought it might still be in their stash, too! So I'm also sending a second $5 gift certificate to Traveler, who fruitlessly searched her stash for this paper but did find remnants of the collection to use!
Thanks to all for playing along.
---------
This patterned paper has been in my stash for years! It's from an old Provo Craft Slab by Christina Cole. I love the colors and kind of messy black between the stripes; I don't know why it took me so long to use it! Your challenge for this month is to create a card -- any kind -- that uses this paper for inspiration. Some possibilities:
-- Pull from the color pallette -- there is a nice combination of pinks and reds if a Valentine's Day card is in your plans. 
-- Use some diagonal stripes.
-- Maybe include a rainbow on your card!
However you are inspired, please include that with your entry.
Here is the paper: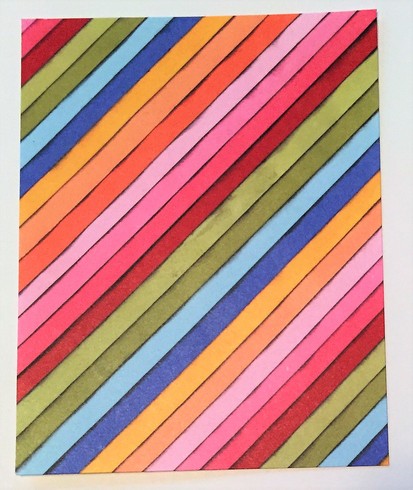 And here is my sample: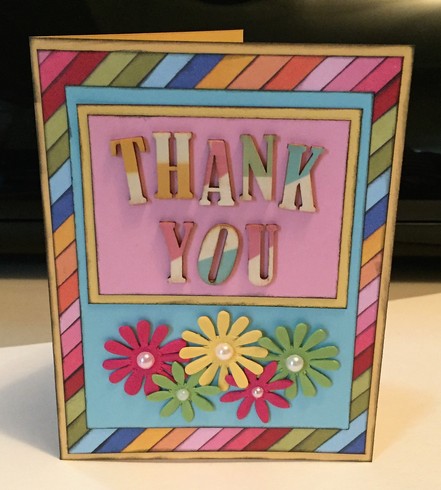 I also used the scraps on the inside and back: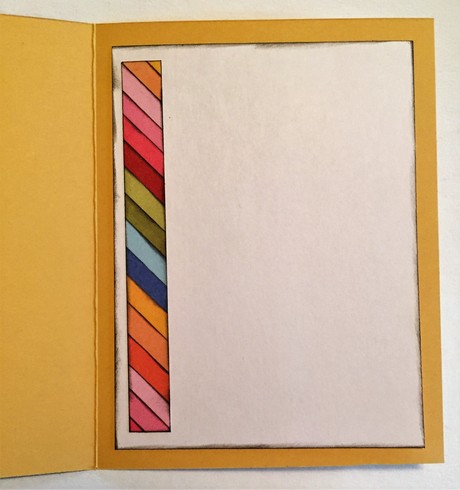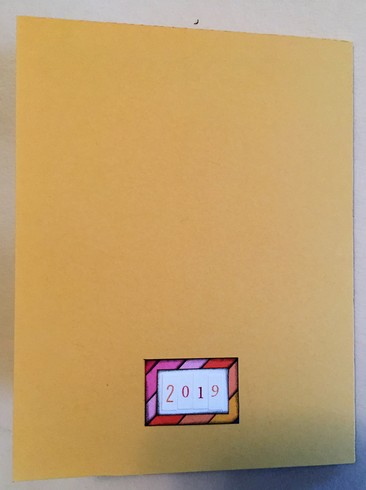 So the rules: Must be a new, paper card (no digi). Post to this thread by 11:59 p.m. Feb. 28, and please include how you were inspired by the paper sample. One entry per person. You may combine with one other February Challenge or 15/30 Challenge if it allows. A $5 ACOT gift card will go to one Cherry! Please ask if you have any questions.
Who's joined:
1. Charleneanne
2. Traveler
3. Yankeegirl
4. jcmaestra
5. Retiree3
6. Joannie
7. mguercio
8. Sandi0805
9. Tammey
10. Shoorn
11. Scrappinmom99