Reminder ~ this challenge is now closed for iNSD sprinkles and point awards, but open until the end of May for a $5 GC among all participants ~ yes can win twice! 
Am also changing the no combining and only 1 entry rule.  You can now combine with any May board challenge that allows it and enter again - but use different things for your letters!!
(can swap out one letter of your choice just let me know in your post.)

iNSD points winners as follows:
random.org #2 = sherelm for 600 points
1st entrant = keatonsgrgram for 25 points
All challenge entrants = 30 points (unless missed the rules)
Bonus for incorporating Cherry Rank = Jan G, jrrah4903 for 50 points
Entering all 3 of my iNSD challenges = blbabe1234, lissahope26, Art_Teacher, emmapaige for 100 points each
My 1st challenge is a Spelling challenge.  I'd like you to use things on your layout that start with the letters of
  YOUR CHERRY USERNAME! 
( If you have numbers in your username  just use the letter that # starts with ~  O for 1, T for 2, T for 3 etc.)
Any colours, manufacturer or collection names, the name of a technique, tool or product, basically anything you can list as the name of a scrappy thing counts.

EDIT~ a couple of you have brought up a good point ~ if you have duplicates of an oddball # or letter for instance too many O's, or Z's  you can go ahead and switch 1 out for another letter of your choice. 
Please lay it out like this, using your Cherry username and your items, and with your LO below that.
Here is my example:
S- Simple Stories Baby Steps
W- watercolours
E- eggs in nest embelli
E- enamel dots
T- teal buttons
S- stencil
O- one photo
U- ultramarine blue flowers
R- ribbon layer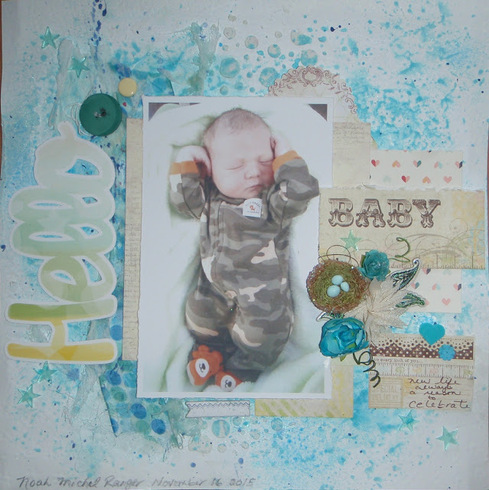 BONUS - I will throw your name in again (for an extra chance to win + extra sprinkles)  if you somehow associate your Cherry Rank  ~Cherry Jubilee, Sweet Cherry Pie, Cherry Cola etc ~ on your project.
 INSD RULES:
Have Fun!




Open to layouts (paper & digi) off the page project,  or a set of 3 cards or tags (you can spread your items over the 3)



 No combining with any other challenges.  no longer applies after insd


Enter only once please.

no longer applies after insd


Due midnight Saturday May 11th in this thread and the iNSD gallery, as we have until Sunday night to award all




Everyone who entered iNSD time got sprinkles, everyone who enters by the end of the month will be in the draw for a $5G