Winner as selected by the Wheel of Names - AmyJo.  Will get your gift card sent out today.
It is Back to School time - New friends, new uniforms and shoes and best of all shiny new school supplies. So in honor of going back to school we will be doing a list of "school" and "school age/teenage: themed movies.
The challenge: Create a layout using a movie title from IMDb Top 200+ movies  -  High School and Teen Comedy Movies.  
You can use any title on the list. You must use the title AS IS
.  As always, if it is a franchise movie, for example: American Pie, you only need to use the first part of the title. Some of these same movie titles appeared when we were doing Movie of the Decade. 
YOU MUST SUBMIT A NEW LAYOUT.
 (Open attached list) 
https://www.imdb.com/list/ls027088404/
Here is my example: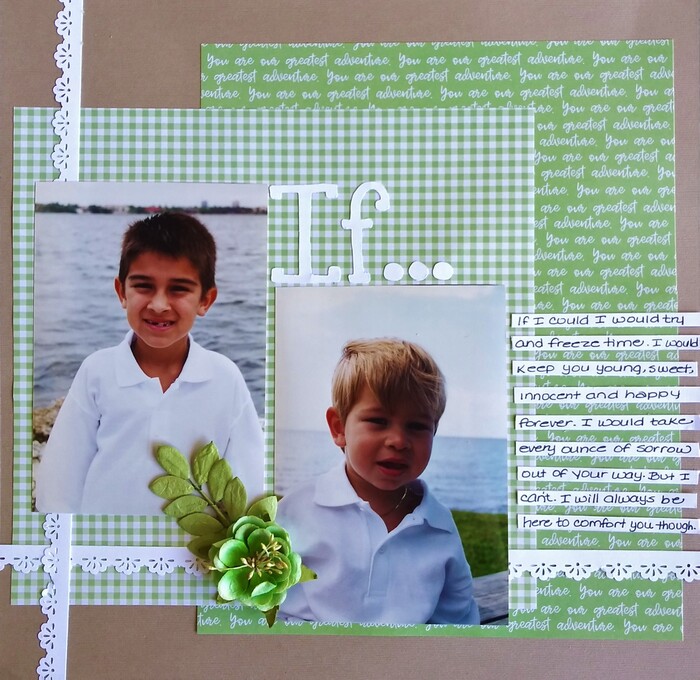 Must be a new layout, paper or digital, single or double page. 
Layouts only.
You can combine with ONE other challenge that allows it. 
You can submit more than one layout for additional entries, BUT each one must have a DIFFERENT movie title from the list. 
* Please note, I do not check the movie titles until the day I select the winner so please make sure you are using the title AS IS, unless otherwise noted. 
Please link your work here
. Deadline is September 30. A random winner from all entries done correctly will be selected for a $5.00 ACOT gift card from me.
1. Queenbee89
2. AmyJo
3. traveler
4. blbabe1234
5. wendycrowe
6. lissahope26
7. emmapaige
8. MTCanuk
9. joannie
10. Florac74
11. Donna_Coughlin
12. AmyJo
13. Tammey
14. KarenC
15. KarenC
16.teenybop61
17. Retiree3