Previous
View All
Next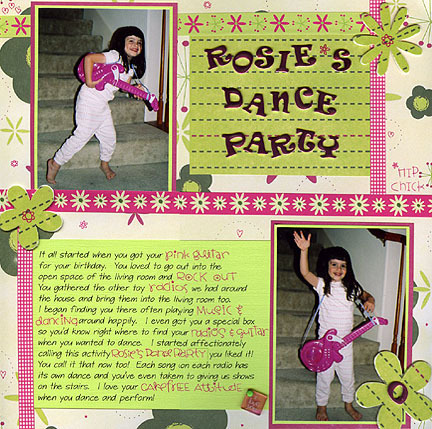 ---

Favorites:

1

Rosie's Dance Party

posted Jan 29, 2006


by ElsieB




This layout is from a contest on another website. The challenge was to use Gin-X products.

Materials:
light green cardstock: Bazzill
patterned papers: "A Historical Fact," "Dotted Dipsticks," and "Tomboy's Don't Wear Pink" all from the "Some Kind of Green" line by Gin-X/Imagination Project
Flower coasters: Gin-X
Cotton art tape: Gin-X
Pink scrap metal letters: Petals & Possibilities
Bubblegum pink rub-on letters: Doodlebug
Pink "I love you" acrylic charm: Heidi Grace
Green minibrad: Karen Foster

Journaling:
It all started when you got your pink guitar for your birthday. You loved to go out into the open space of the living room and rock out. You gathered the other toy radios we had around the house and bring them into the living room too. I began finding you there often playing music & dancing around happily. I even got you a special box so you'd know right where to find your radios & guitar when you wanted to dance. I started affectionately calling this activity Rosie's Dance Party. You liked it! You call it that now too! Each song on each radio has its own dance and you've even taken to giving us shows on the stairs. I love your carefree attitude when you dance and perform!

Thanks for looking!



This submission used products from
Imagination Project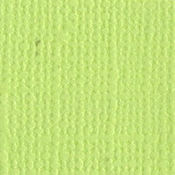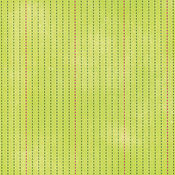 Previous
View All
Next