Previous
View All
Next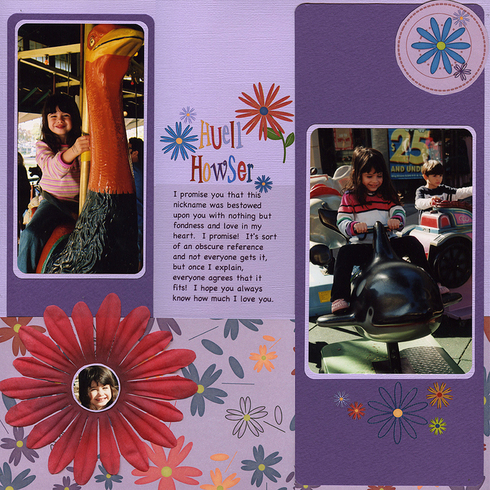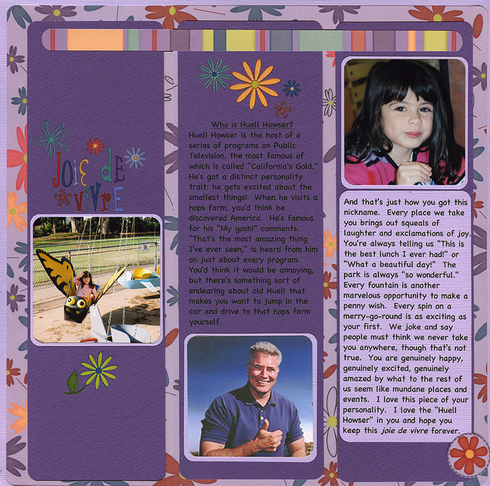 ---

Favorites:

2

Huell Howser (as seen in Layout Blueprints)

posted Feb 2, 2006


by ElsieB




This layout can now be seen in Layout Blueprints (published summer 2006) on p. 73.

*****

If you don't know who Huell Howser is, you'll have to read the journaling to understand this layout. "Huell" is one of Rosie's many nicknames. :-)

Journaling:

(Part 1)
I promise you that this nickname was bestowed upon you with nothing but fondness and love in my heart. I promise! It's sort of an obscure reference and not everyone gets it, but once I explain, everyone agrees that it fits! I hope you always know how much I love you.

(Part 2)
Who is Huell Howser?
Huell Howser is the host of a series of programs on Public Television, the most famous of which is called "California's Gold." He's got a distinct personality trait: he gets excited about the smallest things! When he visits a hops farm, you'd think he discovered America. He's famous for his "My gosh!" comments. "That's the most amazing thing I've ever seen," is heard from him on just about every program. You'd think it would be annoying, but there's something sort of endearing about old Huell that makes you want to jump in the car and drive to that hops farm yourself.

(Part 3)
And that's just how you got this nickname. Every place we take you brings out squeals of laughter and exclamations of joy. You're always telling us "This is the best lunch I ever had!" or "What a beautiful day!" The park is always "so wonderful." Every fountain is another marvelous opportunity to make a penny wish. Every spin on a merry-go-round is as exciting as your first. We joke and say people must think we never take you anywhere, though that's not true. You are genuinely happy, genuinely excited, genuinely amazed by what to the rest of us seem like mundane places and events. I love this piece of your personality. I love the "Huell Howser" in you and hope you keep this joie de vivre forever.

Materials:
Cardstock: Bazzill
Patterned papers: Imagination Project/Center City Designs ("Battery Park" line)
Rub-on alphabet and flowers: Imagination Project/Center City Designs ("Battery Park" line)
Red silk flower: Heidi Swapp
Transparency: 3M
Font: Chalkboard

Thanks for looking!



This submission used products from
Imagination Project
,
Bazzill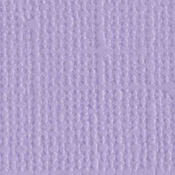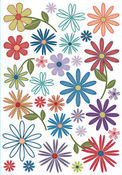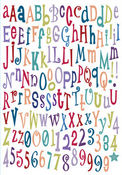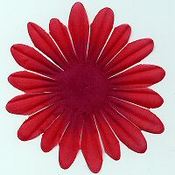 Previous
View All
Next