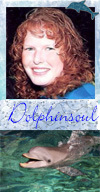 MMC Challenge #1 - All Aboard

posted Jun 9, 2016


by DolphinSoul

View My Gallery (506)
View My Product Reviews
View My Posts (15683)
View My Bio




For the challenge we were to use inspiration from the sketch along with it had to include Stitching! Which I have never done before, so was def a challenge at first, but then I fell in love with how fun, relaxing, and easy it was! So I stitched the ropes 'together' in the middle anchors that I took inspiration of the 3 hearts going down the page of the sketch. Then I created a stitched rope on the anchor on the right side. From the sketch I also liked the up and down photos with 2 on the bottom (I know mine are bigger sized) and added a photo b/c couldn't have Bill not apart of the page! ;)

These photos were from when we were just walking around the boat before we embarked! If you look closely you can see me in the middle of the 2 stacks. I added Mickey Buttons on top of the anchor stickers to tie the theme in!

Sorry for the quality of the photo, I had to take a cell phone pic b/c my scanner made all my anchors look black.