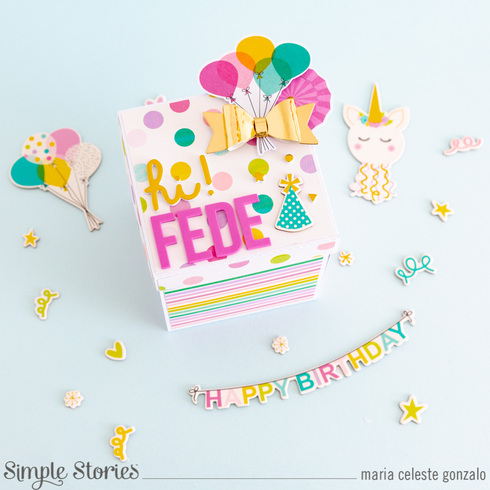 Large View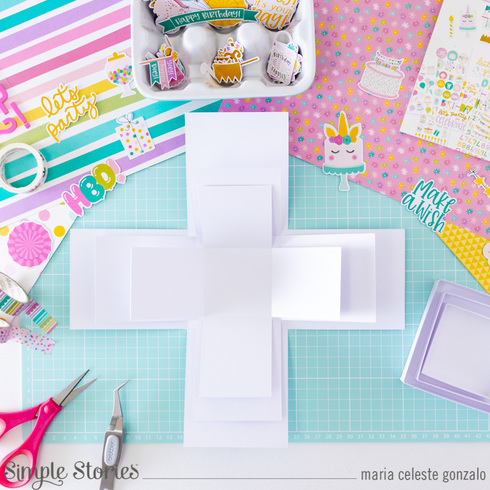 Large View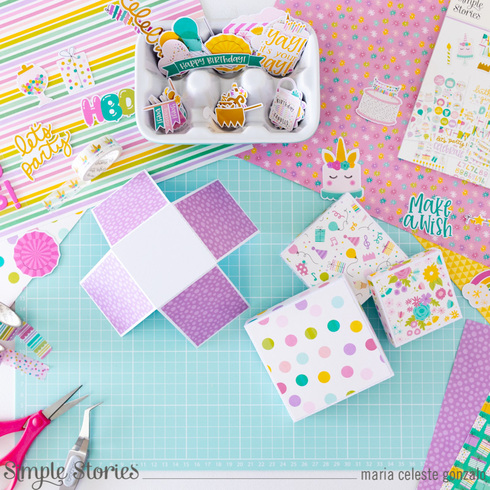 Large View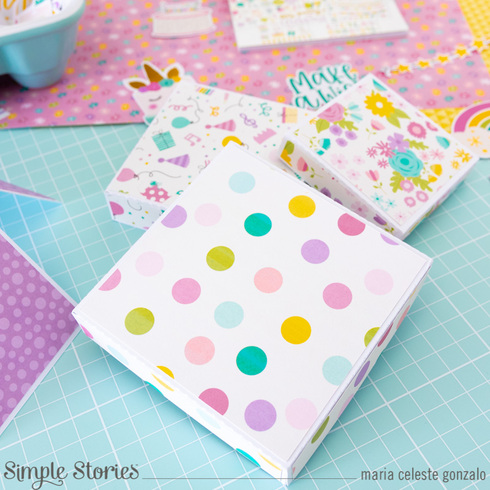 Large View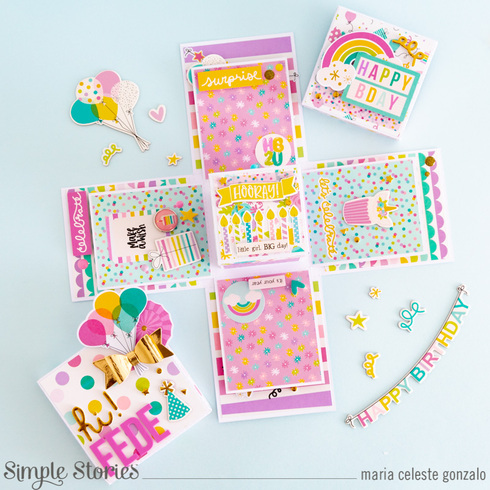 Large View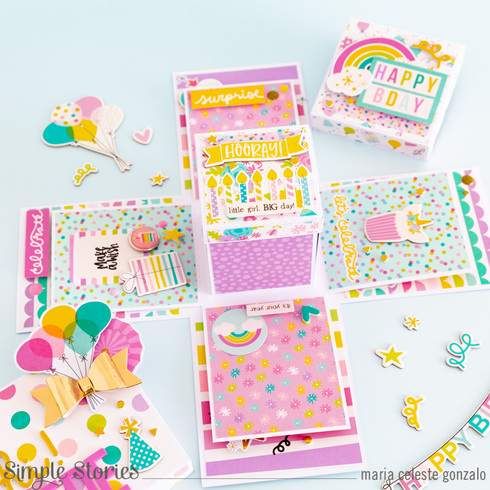 Large View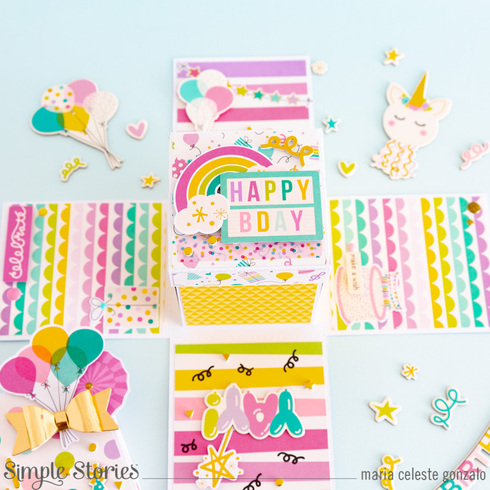 Large View







---
Hi everybody! I´m Celes from GuiadeManualidades.com and today we are going to have a very special celebration! As we are all at home, taking care of each others… many of our love ones have had their birthday. Besides doing a video call and sending beautiful messages… We can create something special for them.

During these isolated days my goddaughter celebrated her birthday. I still haven't seen her (60 days and counting…) But I decided to make something colorful and interactive for her. So the explosion box was the best option. It's a funny and lovely project and the Magical Birthday Collection was perfect for it.

I made 3 boxes for it and decorated it with a lot of complements and details from this amazing collection.

Feel free to use any model of this box you have. But in case you don't have one, I will leave some cutting files at the end of this post. You can cut them with your cutting machine or by hand.


The first thing to do is to cut the 3 boxes. I used white cardstock for them but you can use another color if you like.

Next… magic begins! We are going to play with all the beautiful papers from this collection! We have to choose 4 papers for every box (2 for the outside, 2 for the inside)

We are going to decorate the exterior of each box and all the lids.

Note: for the smaller box I used the 6x8 Paper Pad

When this step is ready, it's time to decorate. Love to do it! I combined die cuts, washi tapes, chipboards, foam stickers, stamps, enamel dots, stickers. I added the pink foam alpha stickers from the Color Vibe Collection. Besides, I used foil paper to create a bow.

Note: remember not to glue all boxes together until decoration is finished.

When you finish the decoration, it's time to glue all the boxes together. Our explosion box is ready! What a lovely project! I hope you like it!

Can't wait to be here again! Have a happy week!
This submission used products from ...
Simple Stories