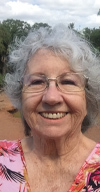 First pages of my Insta-Album

posted Jun 3, 2019


by JAire

View My Gallery (438)
View My Product Reviews (128)
View My Posts (1464)
View My Bio




I have the album ready for coverings. I pasted down the front and the closing flap but haven't made the tag that goes there yet. Did do work on this one section. Here is where this section gets opened so I wanted something that stuck out and was extra sturdy. The tag with a slot to slide it is what I did and it is reinforced with additional layers. Those magnets are pretty strong so it can take a bit of effort to lift up a section. BTW, I sponged the book with chalk ink and the individual pieces are being done with Dew Drop Versa Magic inks.