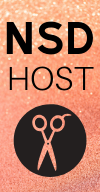 Baggage Check

posted Apr 11, 2015


by sweetsour

View My Gallery (898)
View My Product Reviews (447)
View My Posts (16044)
View My Bio




Just a page for fun to try something out! For a mask, I used the corrugated paper cover that came in the heart shaped box of chocolates my hubby gave me, and then blew the mist outwards.
Submitting to the Apr GD Leslie's #4 Earth Day chall. for the upcycle- one of my tags is a baggage tag from the railway where my hubby used to work.