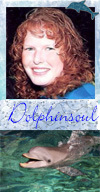 Favorites:

0

Midship Detective Agency- On the Case!

posted Mar 19, 2018


by DolphinSoul




I did this layout for the March Use your Stash Challenge where we had to use Monochromatic colors. So I decided to use up all different shades of green for my layout.

You wouldn't think that two grown adults would be running around the Disney Fantasy Cruise Ship to solve cases! I will post other layouts giving the entire run down of this event. This was an activity where you took your 'badge' to paintings throughout the ship that 'magically came alive' and gave you clues to solve. Lets just say we had a blast on a day that all plans had canceled.