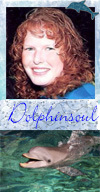 Favorites:

0

Goat Life- Jamaica

posted Mar 25, 2018


by DolphinSoul




On our port stop at Falmouth Jamaica, we decided to do a 6 hour private sedan Guided Tour! It was the best thing we have ever done, to really learn the history, living, beauty, and not so beautiful (yet realness) of this country. The first thing that stood out to us was that were Goats EVERYWHERE! I mean EVERYWHERE! You had to wait for them to get off the roads, in fields, on top of cards, everywhere you looked.

I was excited to photograph them and said how adorable and cute they were. Our guide said "Don't call them cute, that will be on my plate tonight! Your looking at my dinner! I was SHOCKED but also understanding of their culture. I joked with our guide 'RUN GOATS RUN!!!' ...he said every tourist does that!!

I know this may seem like a dark thing to scrapbook, but these goats were free to go anywhere on the island and were enjoying their lives, not tied up or behind fences, just able to run around...not knowing their fate.

I did this for the March Pet Challenge to show a pet or animal playing outside with some green. These goats were definitely playing around. I wanted to continue scrapbooking our cruise and these were the only photos I had for this challenge.