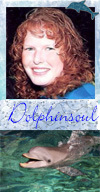 Favorites:

0

Historic Buildings of Jamaica

posted Mar 25, 2018


by DolphinSoul




It was really cool traveling around and seeing all the historical buildings of Jamaica. Of course our tour guide had to take us to the Legendary White Witch House. "The biggest legend of Jamaica is about the white witch. How she murdered many with witchcraft and voodoo. Even Johnny Cash wrote a song "The Ballad of Annee Palmer".

Its supposed to be 'haunted' and he told us it is the biggest tourist trap, but if we wanted to go in we could. But he believes Annee was a red head and because I believed in spirits, thought its not smart for me to get out of the car..lol!

While traveling around Montego Bay we couldn't believe how many churches we passed! We lost count that we passed so many..learned that Jamaica has more churches Per Square Mile than ANYWHERE Else!!! I took a couple pics I could get through the window as we drove by!!